9 Miami Spots to Take Out of Towners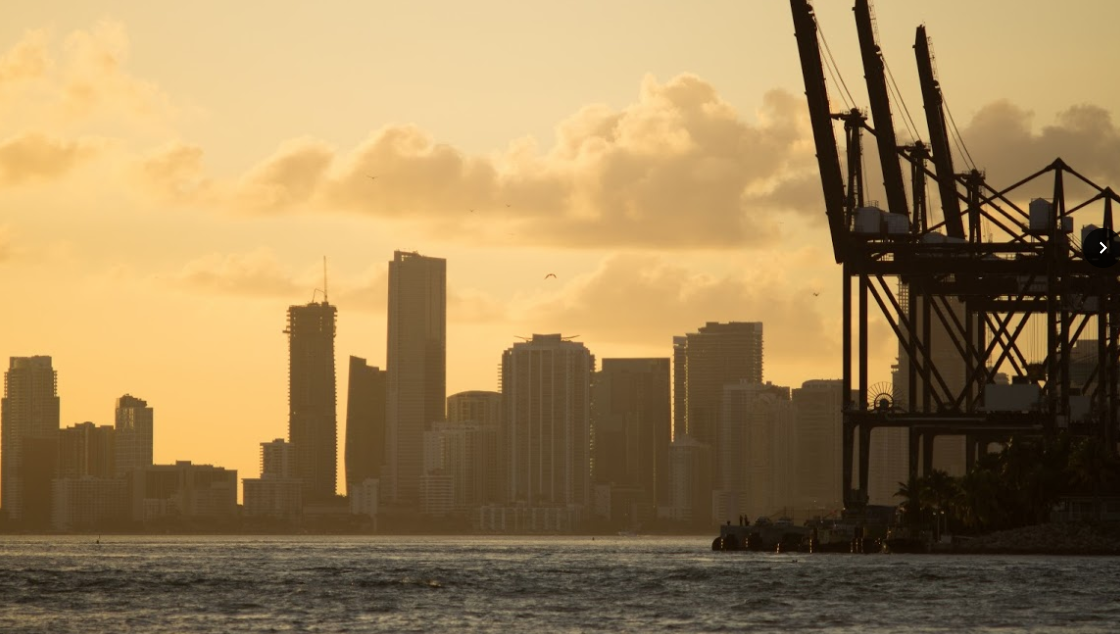 As written in Prism Creative Group's blog
Miami isn't all just sun and beaches. There are lots of hidden gems to experience off the tourist path. Check out some of these places and write to us recommending your own! Enjoy!
So you have a friend coming in town and you're tasked with being their 305 sherpa. Either they've never been to Miami and they just can't wait "to hit up South Beach" or they have been here but haven't seen "the real Miami." As locals, it's our duty to ensure Miami's true colors shine bright so the that the city's changing word continues to spread across the world. With all the amazing new concepts and bustling neighborhoods, the Magic City is stepping its game up and there are so many options to show off. Here are some of our go-to spots for out-of-towners:
CAFÉ ROVAL
From the same team behind Miami staples like News Café and Van Dyke's (R.I.P), Café Roval is a coral-brimmed slice of Europe's swankiest vibes. It's French swing at its finest with a charming courtyard and pool, and located in a tree-lined avenue along Biscayne Blvd. A Historic house transformed into a wine bar and bistro, this is the perfect place to take your friend for some grape-fueled conversations to catch up after a long time apart.
TRUE LOAF BAKERY
Yes of course everyone's going to want to try Zak the Baker when they come to town, but our noses are on the freshly baked goods at True Loaf. Known for their pastries and well, everything else, this Sunset Harbor gem is one of the city's most active local bakeries. Hop over here after a deep morning sweat at Tropical Vinyasa and reward yourself with seriously one of the gooiest chocolate chip cookies you'll ever eat.
DAVID T. KENNEDY PARK
Coconut Grove is known for its lush greenery and the chillest vibes in the city. If your friend's in town on a beautiful day and you're feeling active, head over to the historic neighborhood for some of the best parks in town. Of course Peacock's boardwalk is fun and Alice Wainwright's view of the bay is breathtaking, but we love Kennedy Park for its massive size and dog-friendly activities. Outdoor gyms, volleyball courts, towering pine trees and most importantly: A C's Icees, the local favorite that's kept the park cool for decades.
THE WYNWOOD YARD
If your friend is an Instagram fiend or self-proclaimed foodie, they'll probably beg for you to wait in line at The Salty Donut with them. You can let them do that or suggest Fireman Derek's whose Crack Pie is equally as spectacular (and local). But if they're in town for a quick time, we love showing off The Wynwood Yard because it packs everything we love in one punch. Live music, tons of local food options, murals, handmade drinks, and an outdoor vibe unmatched in the city.
BRUNCH AT PAMM
Miami, like any trendy city, has tons of brunch options. But if you want to spend everyone's favorite weekend meal somewhere with a view, Verde at the PAMM is top of the list. Not only is the menu outstanding (we're big fans of the Sweet Potato Pancakes and the Cheese Grits), but nothing makes you more proud than watching a traveler's reaction to the view from the back terrace underneath the gorgeous hanging gardens and overlooking the bay.
THE ANDERSON BAR
Whether it's friends or family, whoever comes to Miami is going to want some alcohol. You've taken them to Café Roval for some intimate conversations, now take them to The Anderson for the locally-cool atmosphere. You can show off The Broken Shaker or have them try hand-crafted cocktails by the same Bar Lab team in the rising MiMo neighborhood at the former Magnum Club (also R.I.P). It's part seedy bar reminiscent of Miami's 'Vice City" era, part outdoor tropical island with a fruit hut in the back and great music on the regular.
BALL & CHAIN
You can't house a friend in this city and not take them to Little Havana for the Latin getdowns and culture spice. Ball & Chain is a great spot to get the Cuban serving all at once, neighboring the Domino Park, tons of ventanitas, and also you know, being a historical bar and all. You can go there every night to catch Latin funk, Sundays for blues and classic funk, or even just in the middle of the day where the street and breezy bar are still packed to the brim.
BEACH BOARDWALK
Okay, so we do agree that the guest can't come to Miami without experiencing the beach. So our suggestion is head to the south and rent some Citi Bikes to take advantage of the boardwalk on a sunny day. You can ride all the way up to North Beach if you want, passing through the quintessential Art Deco hotels on Ocean, stopping for acai bowls at Under the Mango Tree, lunch tacos at Taquiza, and a great jam at the North Beach Bandshell in the evening.
LAGNIAPPE
This Midtown tavern is easily one of the vibiest spots in town. If your friend is into music, this has to be on your list. Greeted by walls lined with delicious wine selections as you walk in, make sure to create your own cheese and charcuterie board in the back for the real bougie experience. Lagniappe is a piece of New Orleans in the heart of Miami, boasting some of the best live tunes every single night. Get there early to snag a spot inside or a good table in the back yard, Thursdays are perfect for any bluegrass fans with a weekly residency by The Wynwoods.
Photos and Blog post from Prism Creative Group.