9th Annual Virginia Key GrassRoots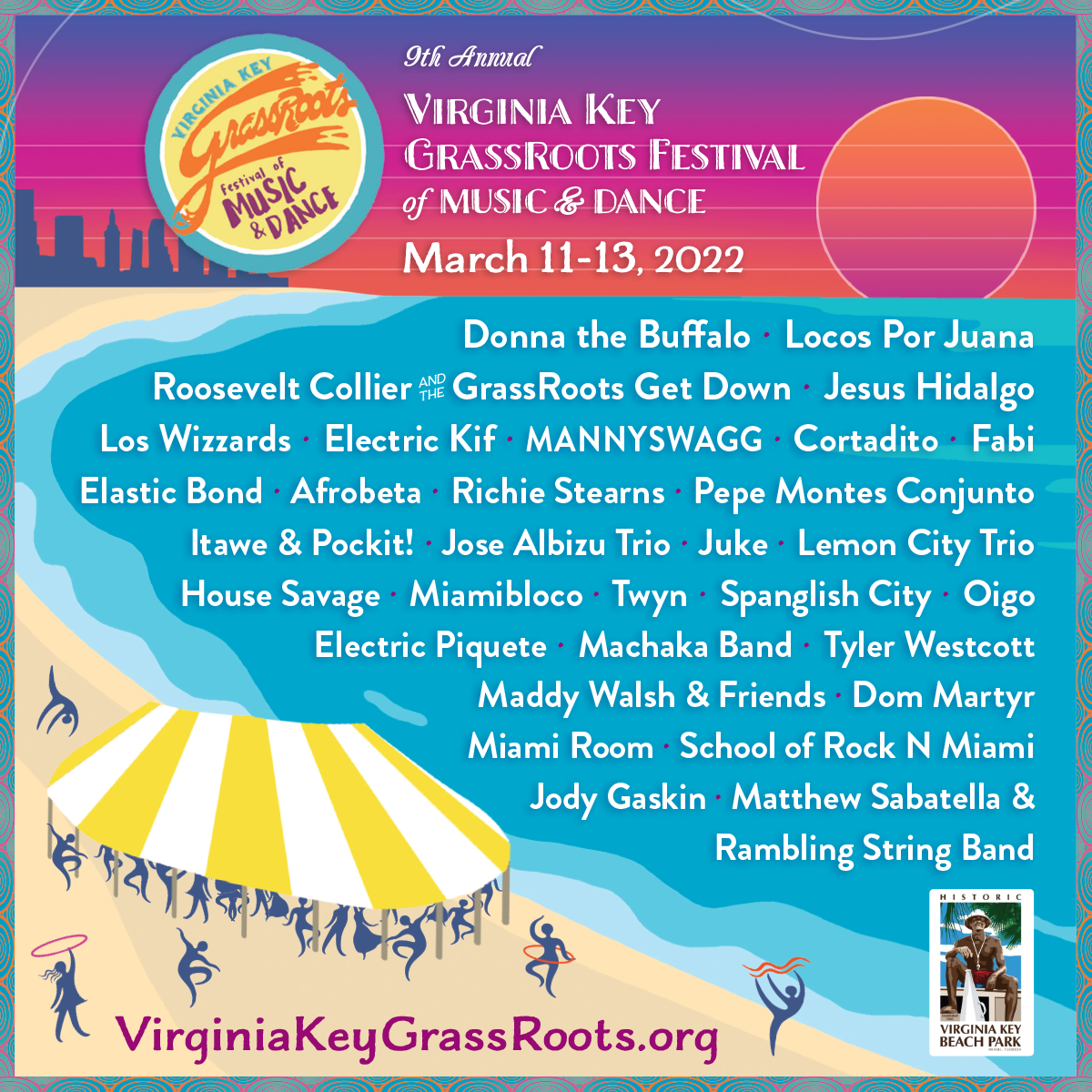 Who's ready for the return of the Virginia Key GrassRoots Festival next week? We are! Secure your tickets and camping today, and read on below for all the details.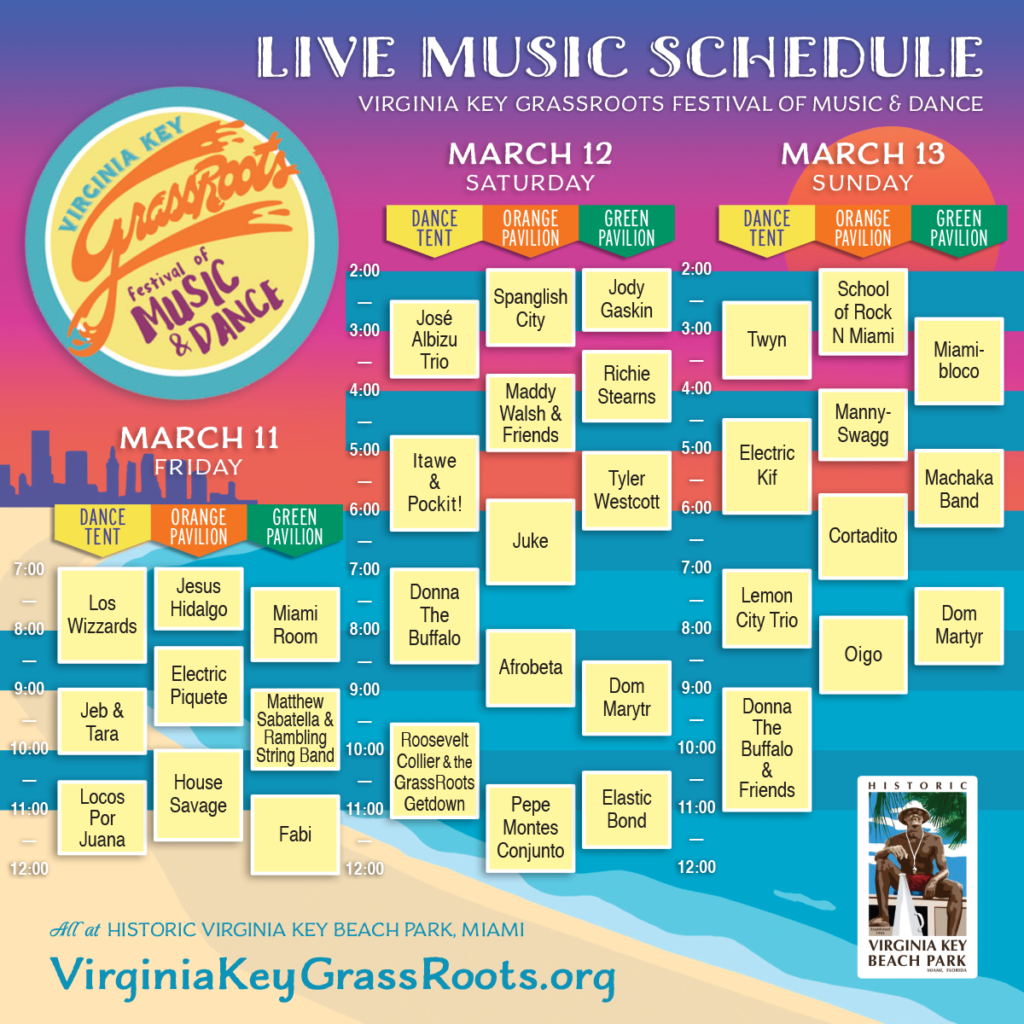 We're excited for you to experience this lineup & more: 10,000 Maniacs, The Wailers, Keller Williams, The Mavericks, and more! Make plans to get away with an unforgettable adventure in Virginia Key.
Don't miss the chance to have a great time! Buy your ticket now. Early Bird tickets and camping are available here.
Check out their website for more: https://www.virginiakeygrassroots.org/