A Taste of Downtown by DubbsnGabbs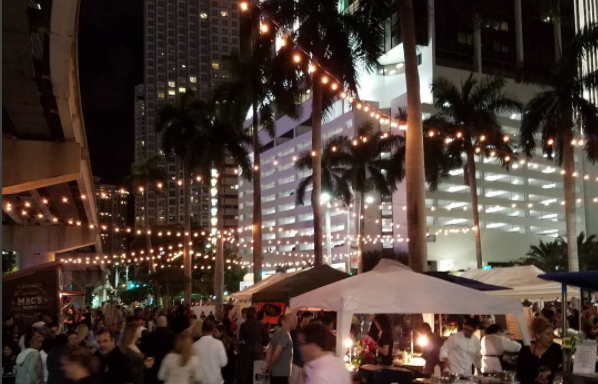 This past Saturday, Biscayne Green hosted it's first (and hopefully not last), Taste of Downtown pop up event in Biscayne Boulevard, Miami. The pop up event invited all foodies and taste testers of the city to indulge in teasers from different restaurant venues and all they had to offer. It was the perfect hip scenario for Miami residents to try something new. Under a breezy but nice night, a local band played, while hundreds gathered to try the different cuisines and casually mingle on picnic benches with friends.
Among the vendors that were present was, Lulu's Ice Cream, Toro Toro, PB Station, PM, and Fooqs. All which did not fail to deliver exquisite food samples for everyone to try. Attendees were able to enjoy foods for an affordable price allowing the opportunity to taste different menus. From the yellowtail tacos from PB Station, to the chorizo con pan from PM, the event met the needs of every palate.
Overall, the Taste of Downtown pop up event was a success and fulfilled it's purpose of bringing more life and culture to the city, by allowing others to see just another reason why Miami has so much to offer.
Written by: @DubbsnGabbs // For the foodies and travel junkies of the world