A visit to the Frost Museum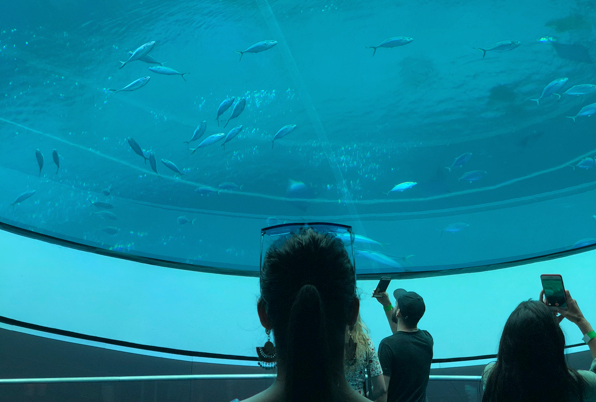 After a much anticipated wait, we took advantage of having family in town to check out the Frost Museum in Downtown Miami.
It was a rainy day but that doesn't stop you from enjoying the exhibits and activities inside. It's a vast array of very informative exhibits through out the museum. 5 Levels of fun, but our favorite was floor 4. That's where the huge fish tank is where you can see the current drag the fish around while we stand hypnotized. Bring the kids, or just enjoy among adults. They have an annual membership option, in case you want to visit more than once! It's definitely worth checking it out if you haven't yet!
Check out some cool photos and share your experience with us on our Instagram.