All Aboard the Fresh Press Express takes over the Sand Bar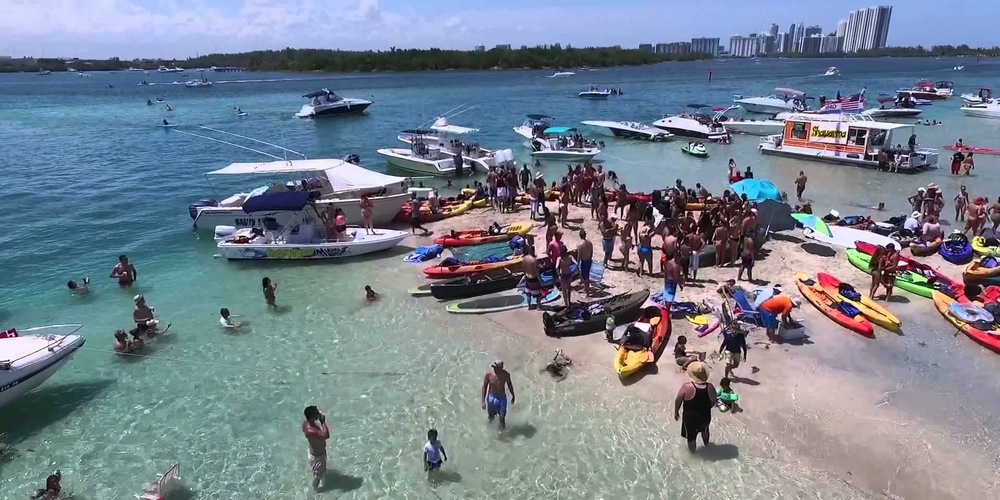 After a long week of hard work, the team needs a little time to relax and wind down.
On the other hand, onboard the Fresh Press Express we turn up and bring the party to Haulover's Sand Bar. The vibes begin as the Dj Breezy 2 Fly and 2NYCe warm up the crowd with some playful introductions then, our friends from all over join together en La Rumba ! Here are the first two episodes of Fresh Press Express ; The Haulover Kings. If you and your friends would like to join us kindly send us a message to [email protected]. Credit : Visualante Filmz
DzO Feat 2NYCE "La Rumba " Official Music Video
La Rumba (feat. 2nyce) – Single by DzO
https://itun.es/us/boQEcb
Live the Goodlife and join us every weekend at Haulover's Sand Bar and grab a bite from D's Sandbar Munchies swim-thru food stand where the motto has been, "If it isn't Fresh we don't serve it," since 1997. We have just what the doctor prescribed for those hot days, cool off & have a Liqstx; tasty frozen cocktail perfectly blended premium spirits, wines, liqueurs, and juices in a unique, frozen ready-to-enjoy package.