Aquatic Flavors in Miami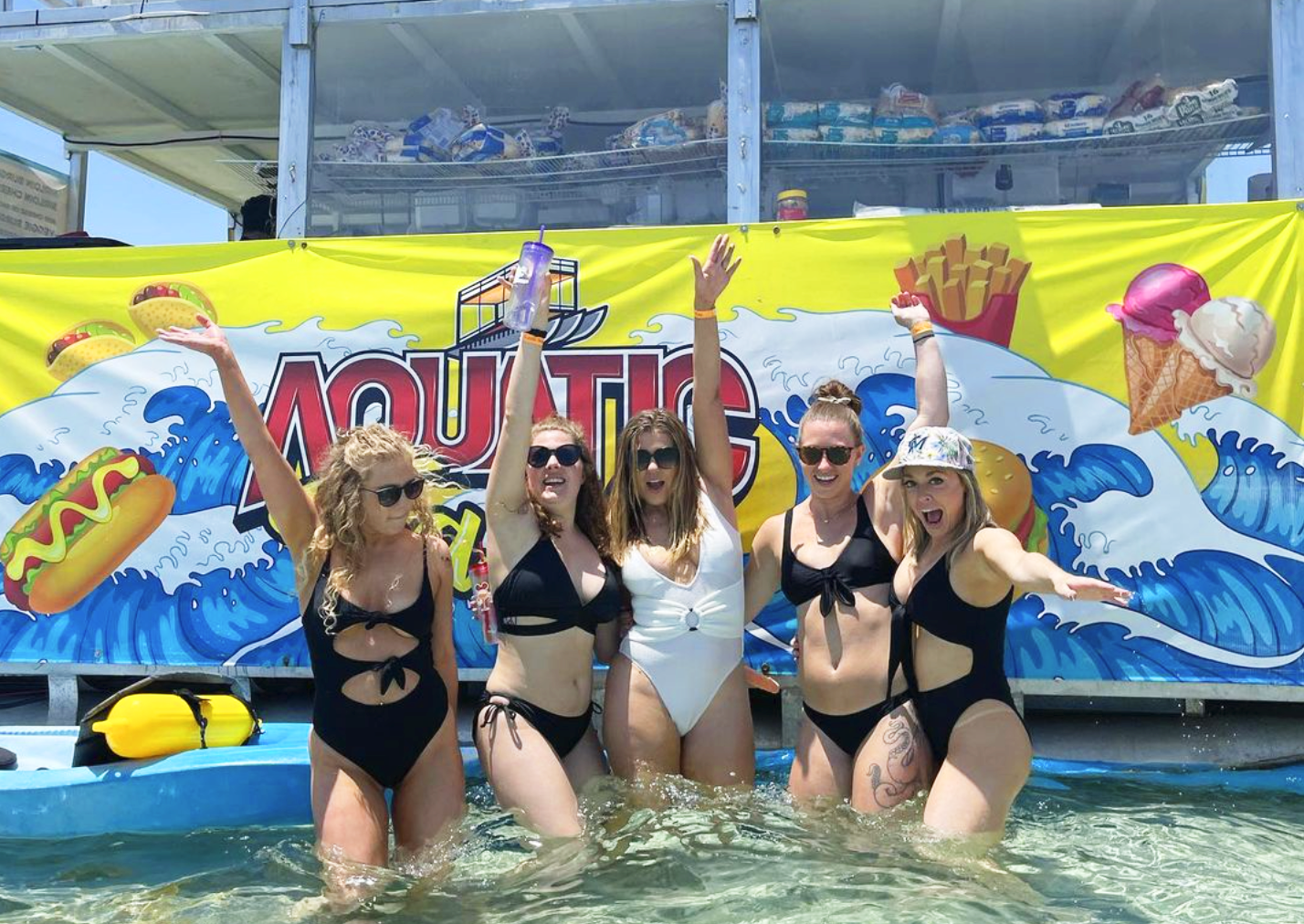 We all love the Haulover Sandbar, a large, famous picturesque strip of sand that can be reached by boat. The views are mesmerizing, and the ambiance is incomparable; that's why lively crowds are lured to it most weekends.
When we have good weather, the sandbar is quite visible – which is most of the time – and that's when people gather to hang out, eat, drink, and party. A true icon of Miami. One more in the long list of fantastic attractions. Visitors are typically seen dancing, partying, and singing while plates of sandwiches, ceviche, and burgers are continued to be delivered to the crowds.
What's better than a great day on the beach? Well, a great day at the beach with great food!
Want to top that? Then you're looking for these words: Aquatic Flavors.

The floating restaurant offers everything a beachgoer needs: the bluest of waters, the yummiest food, and live music to accompany this paradisiac experience. Aquatic Flavors is the oasis for all who want to be fed and entertained. It's the spot where good vibes and good cooking converge.
The restaurant is famous for its delicious sandwiches; the Smash Burger is a must-try, their
salmon burger – and their ceviche. They have other options, too, such as
veggie burgers, smoothies, salads, and chicken tenders. Their friendly staff is always ready to greet the customers and treat them like family. We will include their menu here: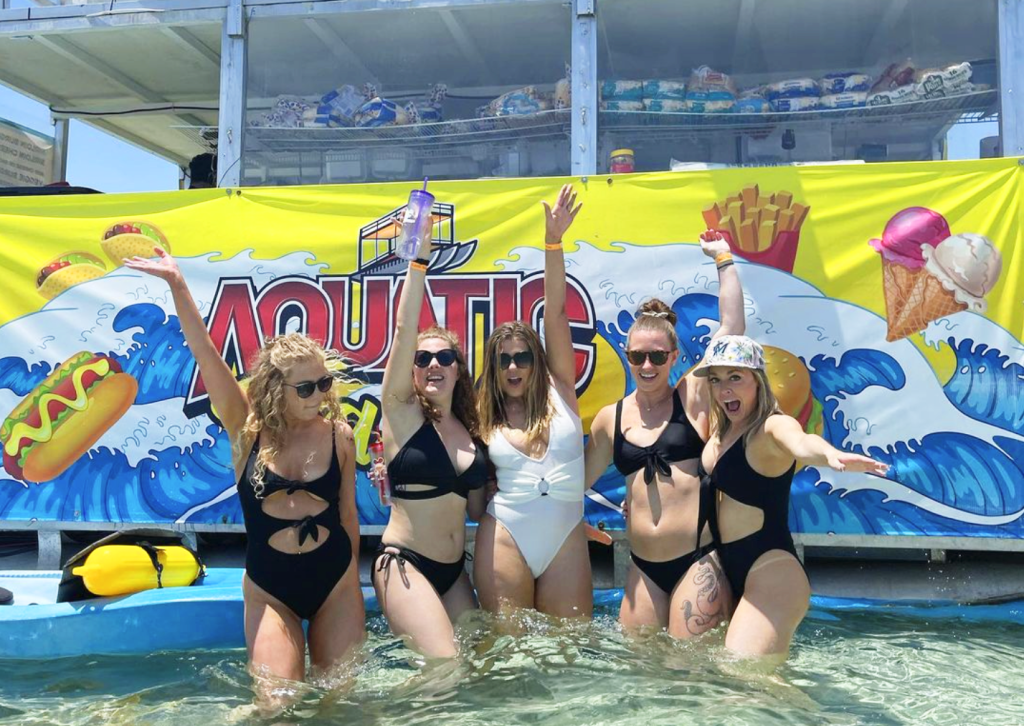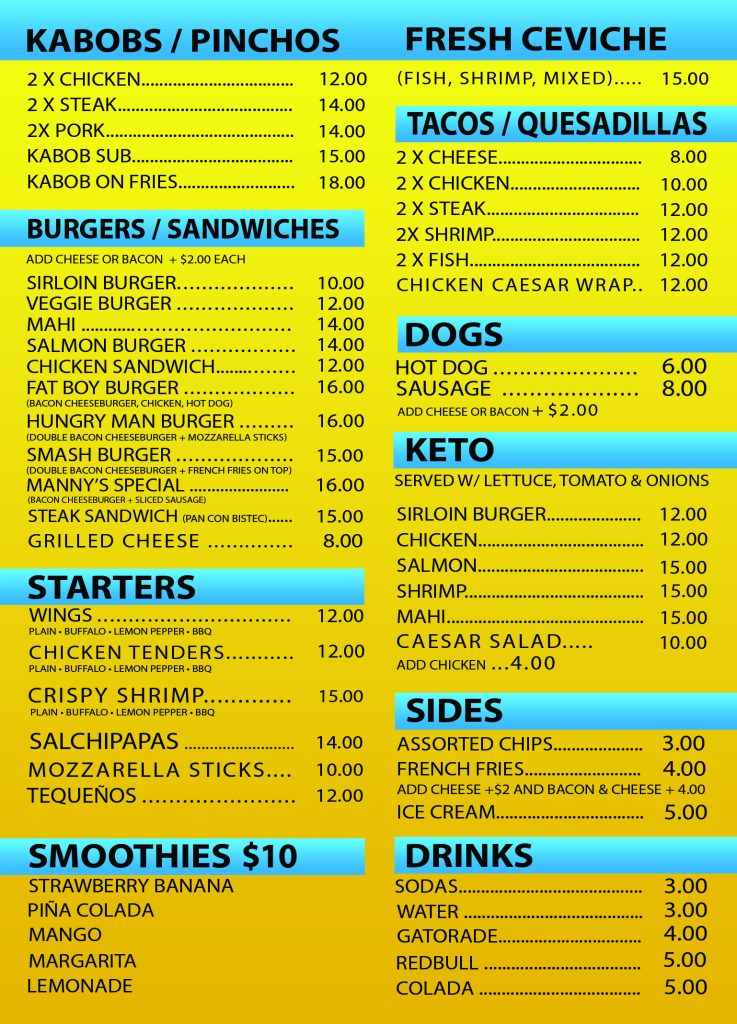 The general ambiance around the Haulover sandbar is something to try at least once in a lifetime. But Aquatic Flavors takes this to a whole new level. The restaurant's popularity has been steadily growing. Hence they've expanded to three boats! And every weekend, there's a live DJ ready to bring the beats and sounds to the place.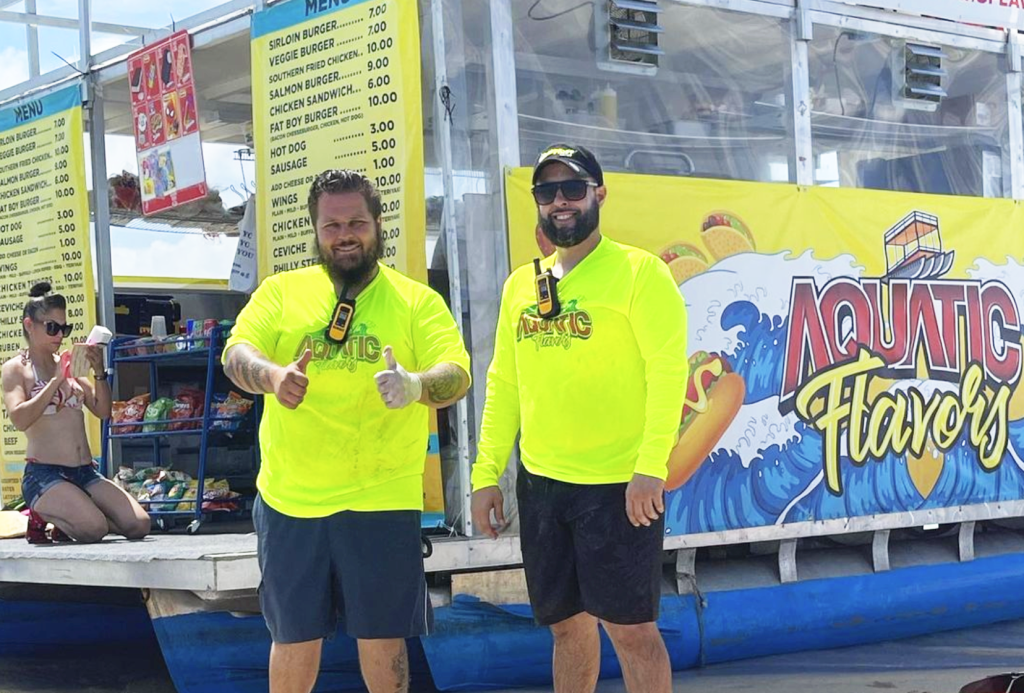 Make sure to visit Aquatic Flavors accounts in @Aquatic_Flavors
You can reach the fantastic restaurant by kayak, SUP board, boat, or jet ski! Check out their menu here www.AquaticFlavors.com
Their staff is ready to serve you the best food and entertain you with the most upbeat music, all surrounded by a friendly, relaxed atmosphere. Don't miss out!

Photos on Instagram featured: @AquaticFlavors