BREAKING RADIO LIVE // Brand New Hiphop, Reggaeton, House – Dec 2019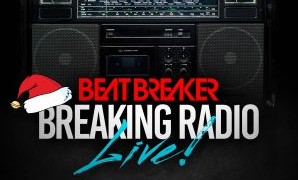 Turn this way up at your annual Holiday parties! It's the last month of the year and DJ BeatBreaker is dropping mixes like gifts! Do yourself a favor, press play and jam out!
Brand new Breaking Radio LIVE includes new Hiphop, Reggaeton, Dancehall, and House music for the month of December. TURN ME UP!!!!!!