Davincci – Runaway Poets feat. Beleaf & Money Mogly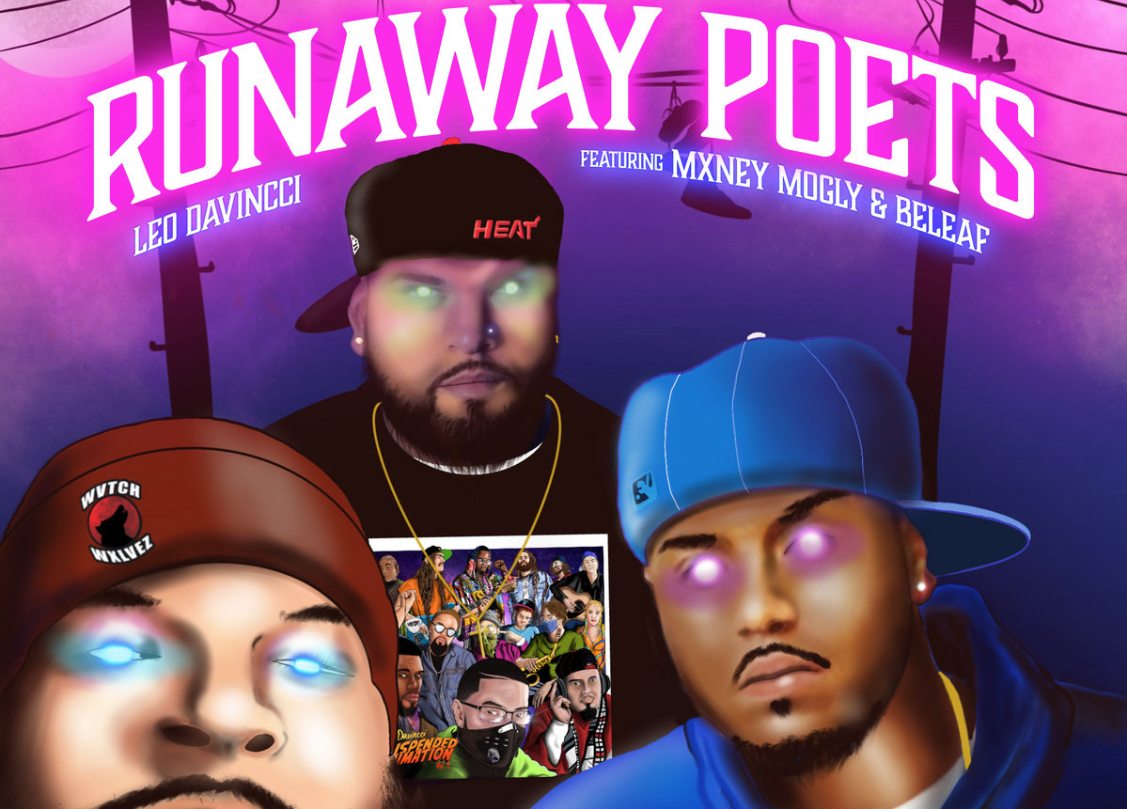 Check out the latest from La Familia – Miami's own DAVINCCI featuring Beleaf & Money Mogly in this track entitled "Runaway Poets". Here some words from Davincci himself, make sure to subscribe to his bandcamp to get these direct!
I've been releasing a single every month since last November which will eventually lead to a EP series called "Suspended Animation" part 1, 2 and 3!
So for the month of May I'm releasing "Runaway Poets" a collab with fellow Miami natives Beleaf and Money Mogly, produced by myself and additional production from Ron Don, dropping this FRIDAY the 28th!
There Ep's will be available digitally and via Tiny Tapes which will be a new form of physical copy that will also grant you access to a digital version. Mad excited to share with ya'll and wanted to say THANK YOU for your continued support!