Dj George Alvarado – EVOLUTION OF DISCO'S NU DISCO SYMPHONY Vol 3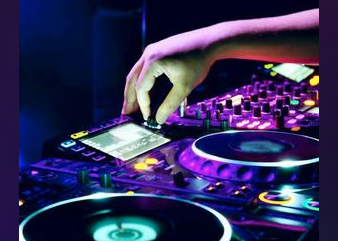 If you like the disco classics mixed with new age dance beats, then we're about to bless you! Check out these great mixes by Miami DJ George Alvarado.
George Alvarado Presents The EVOLUTION OF DISCO on GLOBAL GLOW RADIO.
Home To South Florida's Nu Disco, Disco House, Funky House and Eclectic Club Anthem House Music Reconstructions.
Watch it Digitally on your Smart Phone, PC or Smart Television. Make Sure to Like, Share and Follow My Page @GeorgeAlvaradoMusic
George Alvarado's EVOLUTION OF DISCO is a Miami DJ/Artist that Presents A
Modern-day Disco infused interpretation of music by groups of the 70s 80s and 90's also known as Modern Disco Music that Blends that sound with Futuristic Beats and up to date House Grooves.
BROUGHT TO YOU BY:
Global Glow Radio and Nitebeat Productions
FOR BOOKINGS OR MIX SHOWS:
[email protected]
LISTEN TO MORE MIXES HERE:
www.Soundcloud.com/GeorgeAlvarado