DJ Joey Tracks – Virus Free Sunday Brunch Mix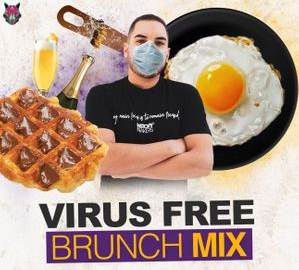 We all need some good vibes in these crazy times and this mix will give you just that! Big shout out to our homie DJ Joey Tracks and thank you for the vibes! Press play, Enjoy and Follow our bro DJ Joey Tracks.
Its Sunday so we all need some feel good brunch vibes while we're in quarantine. Mix of NuDisco remixes of hit tracks and Dance Pop.