DJ Latin Prince Presents: Sucia Mixtape Part 6 (Urban Latino) DJ Ill-Set (MIAMI)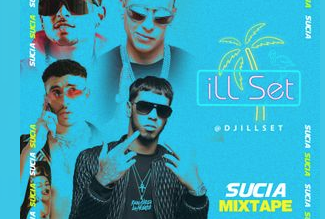 Check out this awesome mix by Miami's own DJ Ill-Set ! Latinos in the building!
We launched a series of Latin Mixes from your favorites DJS from around the world.
As we showcase the hottest and latest Latin tracks just for you….
This weeks guest DJ: DJ Ill-Set @djillset (IG) Miami, FL Make sure to follow & support..
FOLLOW THE TEAM:
(IG) @latinprinceprince
(IG) @officialsucia
Twitter: @officialsucia