DJ Livitup Ep. 104 & 106 REBOTA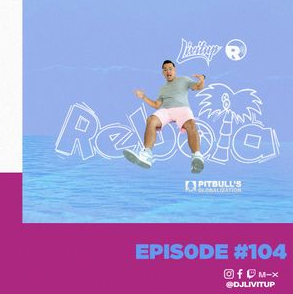 DJ Livitup yet again bringing Miami vibes and you shouldn't miss it! Here's why we're sharing Episodes 104 and 106 from his show REBOTA on Sirius XM Ch. 13. Enjoy the music folks!
You can also catch past full episodes on @RebotaSXM ! Tag @DJLivitup @GlobalizationSXM @Rebotasxm and we will repost! #LetsLivitup !
www.Instagram.com/DJLivitup
www.RockwellTalent.com/Livitup
www.Shop.DJLivitup.com
www.DJLivitup.com