DJ ZOG – Vinyl vs. Virus – DJ Mix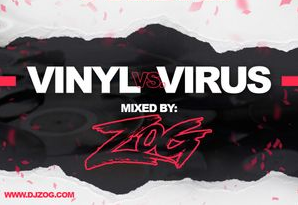 The hashtag and celebrities are pushing everyone to #stayhome and we second that! Especially when all our favorite Miami DJ's are dropping new mixes left and right! A Miami favorite – DJ ZOG – is up next with his latest mix for Freestyle Fridays on Power 96! Press play, Quarantine and Dance!
Playing tracks by
Full Force & Lisa Lisa & Cult Jam, Megatrons, Cbank, Lisette Melendez, Cover Girls and more.
#freestyle #classic #miami #newyork
Only play if you're a true Freestyle head! 44 min of nonstop Freestyle Classics from artists like Stevie B, Cynthia, George Lamond, Johnny O and more! All MIXED from original vinyl by DJ ZOG!