Due Italiania Miami, from Italy with Love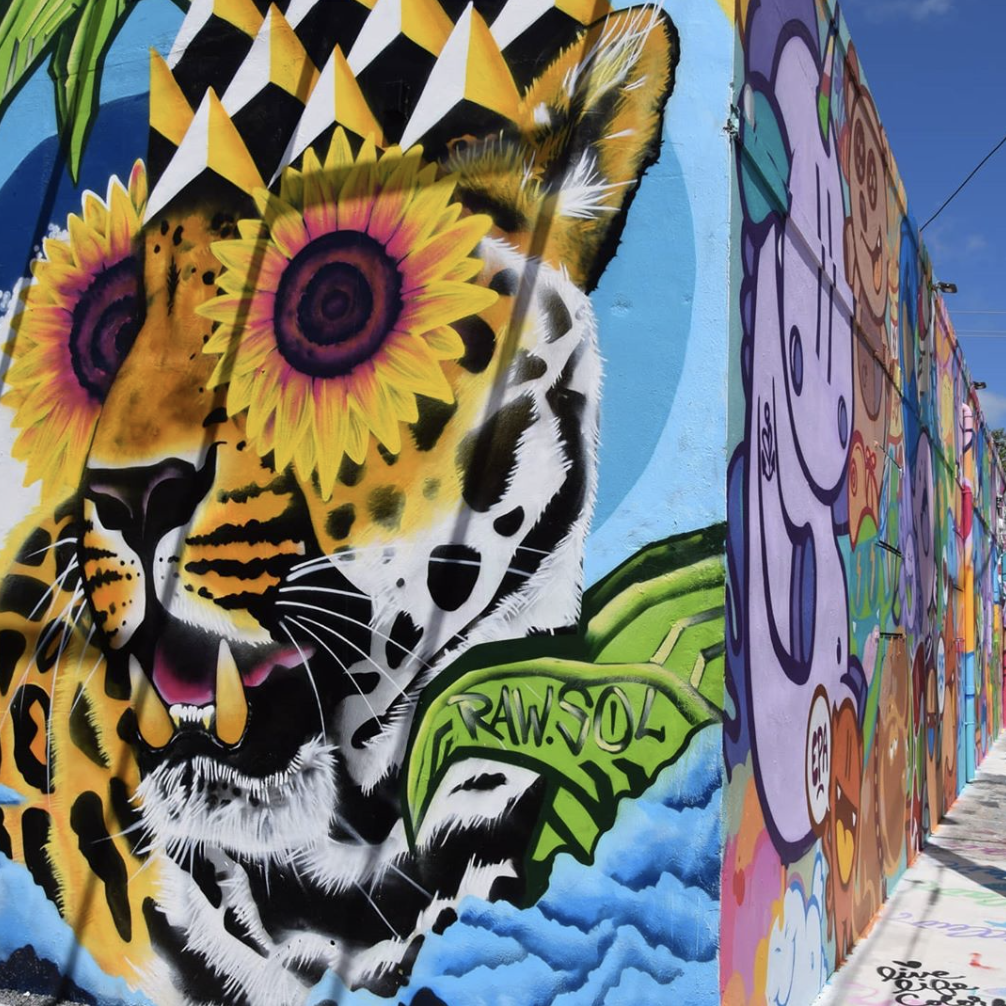 The duo from the other side of the world is coming to us all the way from beautiful country of Italy. The culture is so rich there and the we are honored to have Fransesco and Alfredo on our photography feature. Let us know what you think in the comments below. Follow Due Italiania Miami on Instagram.
Describe briefly what you envision while you are at a shoot. Francesco: I envision a way to show the beauty of Miami landscape and the vibrant life of Miami and surroundings. In addition to, sharing with my family and friends across the world the places where I lived and traveled. I seek to make them discover new places behind a screen.
Alfredo: I believe there is beauty in everything, and you just need the eagle eye and to become a spiritual person to spot it. When I take pictures I am able to convey what I see to my family and friends. I have traveled a lot for work and pleasure, and this has increased my desire to share my vision. Due Italiania Miami, from Italy with Love.
Where are you from? and where are you going ? Francesco: I am from Napoli, Italy and after living in Jamaica and Mexico in the last 5 years, I have decided to stop here in Miami. No plans to move the short term.
Alfredo: I am Italian, from an area beside the Amalfi Coast. My town name is "Cava De Tirreni". I am not that far from Francesco's hometown but I have met him abroad. I have lived in the Caribbean across different Islands for the past 5 years. I also lived in Ireland for 7 years and 1 year in Switzerland.
How did you become a photographer ? Francesco: I have always had the passion for photography and videography since I was teenager. In the recent years I started leveraging my passion to share on my social networks.
Alfredo: My Dad and my uncle are amateur photographer, they taught me to use a Reflex when I was 5. I used a Pentax with a prime 50mm lenses to learn. It has been a huge passion during my whole life.
Describe your ideal photo session. Francesco: I leave home at 6:30-7am, when the city is still sleeping and reach a remote place with my bike. I unfold the drone and start capturing the city as it begins to wake up.
Alfredo: I reach a beautiful place by bike or car in the early morning, two hours before the sunset when the light from the sun is ideal. I love street photography, and buildings. I love portraying strangers, where I can highlight different kinds of beauty. Miami is great for its diversity, and you can find people from all over the world to portray in your pictures.
What's your favorite gear ? Francesco : My favorite is a Drone, Smartphone and GoPro. I actually use a DJI Mavic Mini, a DJI Mavir Air 2 and a GoPro Hero 8.
Alfredo: At the moment, I am using a medium/entry level camera, a Nikon D3300. I have an 18-105mm and 18-55 lenses and I have just ordered a 70-300mm and a 35mm F 1.8. In the future, I am planning to buy a Nikon D7500.
You are on a private jet and you can go to one place in the world. Where to? 
Francesco: I would go back to the Maldives! The nature in these islands is so untouched and the colors are so intense. That combination gives you the perfect pictures with no need at all for editing. 
Alfredo: I would fly above the Caribbean. I have flown more than 200 times for work and pleasure between the Islands. When I was based in Antigua, I seen the most astonishing views. I believe it's a paradisiac part of the world.
Define Success in your own words.
Francesco: Success for me is being able to do what I love and be surrounded by the people I love.
Alfredo: Freedom of doing what I love, being able to work on my hobbies, all thanks to a successful career.
What is the next project ? Francesco: Alfredo and I have started the project of "Due Italiani a Miami" with the goal to show Miami to all the Italian people. We hope that they can get a feeling of the sunshine state life from our content and visit Florida very soon.
Alfredo: I have started the project of Due Italiani a Miami with Francesco, and we both have had experiences in the communication fields through work and personal initiatives in the past. We are a great team and we want to connect Italians to the beautiful South Florida sights. We show the well known but also hidden gems of this beautiful place.
Name 3 elements of a great picture (video). Francesco: Nature, Action, and Colors in unedited shoot.
Alfredo: Ideal subject, perfect focus, beautiful bokeh if necessary as a final touch.
What has been your biggest obstacle during this pandemic ?
Francesco: Traveling! I was used to travel every week. Due to the social distancing and lockdowns has also not been easy to get out and capture great photo/video of Miami.
Alfredo: The biggest obstacle was being unable to socialize and take pictures filled with life. The streets are kind of empty and there are still many restrictions.
What is the one thing you wish you knew when you started taking photos?
Francesco: I wish I knew how to use lens filters.
Alfredo: I think there is always a lot to learn. I enjoy the journey of acquiring new skills with each photoshoot. 
Anyone ever had you star struck? Why? 
Francesco: This is not related to photography. I met Diego Armando Maradona! I am from Napoli and I lived in first person through the great contribution that Maradona gave to my favorite soccer team.
Alfredo: I don't have a particular one, I like many celebrities. I am a huge fan of Marco Mazzoli, the owner of Revolution Radio 93.5 in Miami. He does an Italian program on the Italian Radio 105 every day at 2pm Italian time. It's called "Lo Zoo (The Zoo)". He is an environmentalist and he goes cleaning up beaches around Miami.
Francesco: When I listen to ILY by Surf Mesa I am usually flying my drone over Miami.
Alfredo: When I listen DJ David Morales, who does a lot of Instagram live from his home in Italy now, I am walking around taking pictures. 
Favorite Artist / Song / DJ to listen to right about now ? 
My favorite song right now is ILY by Surf Mesa, followed by Me Gusta by Shakira and Anuel AA. 
Alfredo Bisogno: I am listening to a lot of local and South American artists. I love "Sin Pijama" by Becky G. I listen to Natti Natasha, Nicky Jam, Maluma, but also old classics. I have played saxophone for more than 10 years, and I love all kinds of music.
---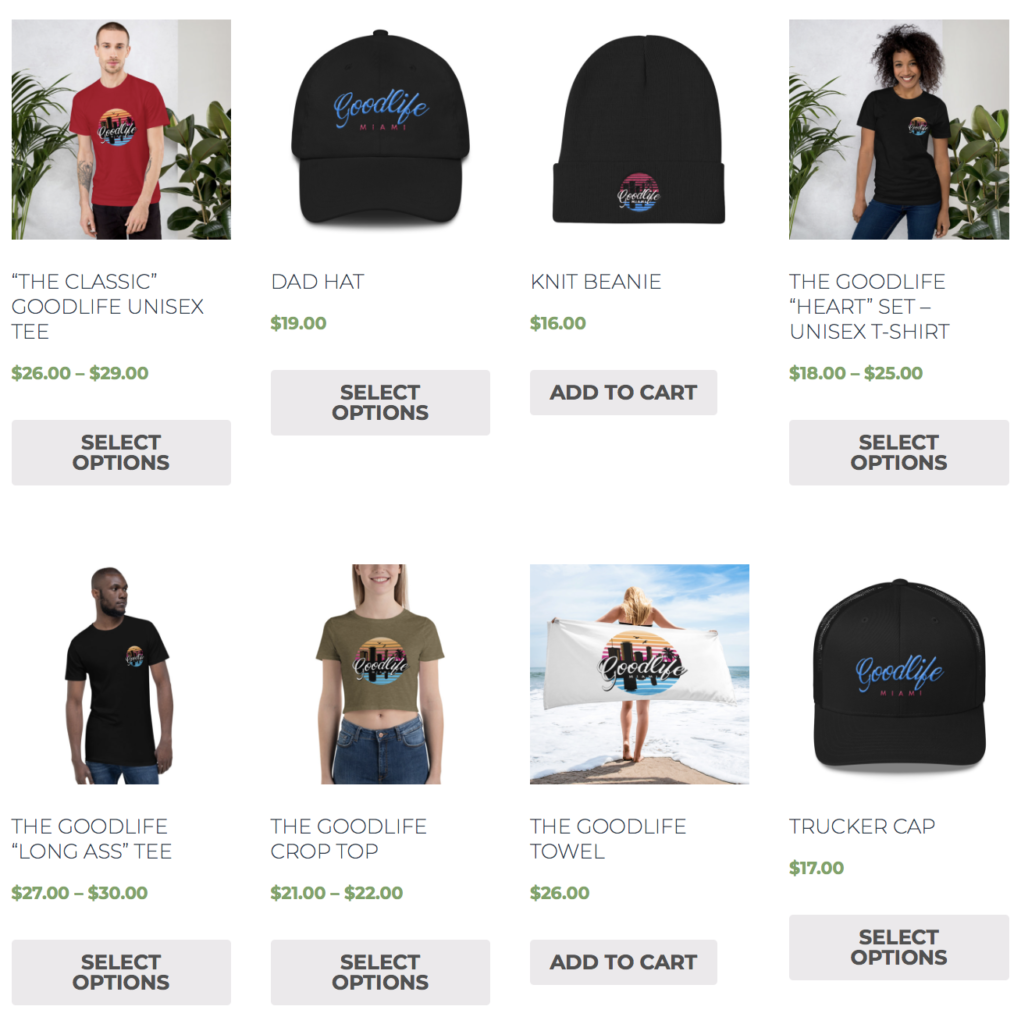 Thanks for reading. Enjoy. Don't forget to visit our online store by clicking the link : www.Goodlife.miami/mystore.