End of Year Events in Miami – Culture Guide by Prism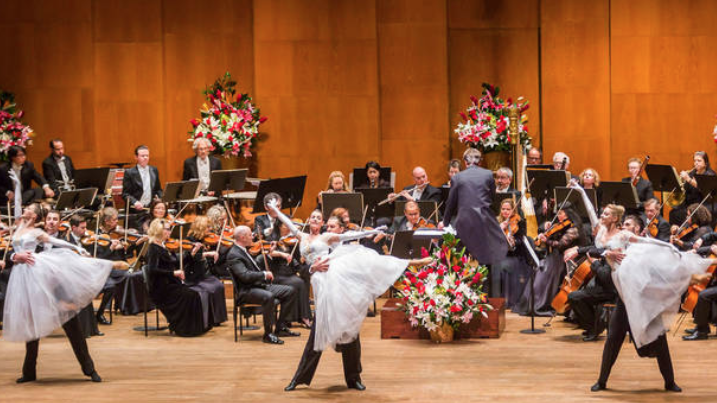 As 2019 approaches, there are lots of great activities and events to get into with the family and loved ones. Check out the full list on Prism Creative Group's blog. Also another great read is their blog for "9 Alternative things to do over the Holidays". See below for the haps in Miami during the last week of December 2018!
THURSDAY, DECEMBER 27TH:
Sebastian Maniscalco: Stay Hungry Tour – The hilarious NYC comedian makes his return to south Florida for a special holiday tour. Don't miss out on these laughs!
Where: BB&T Center. Time: 8PM. Tickets: Get em here.
FRIDAY, DECEMBER 28TH:
Mini-Camp: Diving Into the Deep – No school? No problem! These dynamic Mini-Camps are the perfect action-packed solution to a Teacher Workday. Open to grades K-5, our Mini-Camps will spark a sense of curiosity and excitement in your budding scientist as they spend the day exploring our interactive exhibitions, conducting experiments and making new friends. Enrollment is open now! Embark on an expedition to one of the darkest and most mysterious places on our planet, the deep sea! Dive into the science of the deep by learning about specialized technology for deep sea exploration and discover some of the most extraordinary creatures that call this environment home.
Where: Frost Science Museum. Time: 9AM – 3PM. Tickets: Get em here.
Cortadito at The Yard – Join Cortadito at their monthly residency at Wynwood Yard. Enjoy two sets of Cuban folk; no cover, all ages welcome.
Where: The Wynwood Yard. Time: 9PM – 11PM. Tickets: Free.
The Rocky Horror Picture Show – Let there be lips! Watch the Rocky Horror Picture Show on 35MM every final Friday at Midnight. "DON'T DREAM IT, BE IT"
Where: Night Owl Theater. Time: 11:45PM. Tickets: Get em here.
SATURDAY, DECEMBER 29TH:
Best of Backroom 2018 – What does a jam packed 2018, filled with shows, artists, venues, partners, tours and good times call for?… Oh yeah, Best Of Backroom. Featuring the most memorable talent from over the past year, Best of Backroom is a time for you to celebrate the great milestones they've accomplished in 2018, and looks ahead to the greatness that awaits in 2019. Enjoy city views of the 305 from the 18th floor pool deck at the X Miami, while listening to the sounds of Miami's up&coming artists.
Where: X Miami. Time: 6PM – 11PM. Tickets: RSVP here.
Acid Pauli – Welcome back Acid Pauli in the El Bolero room! This is a rare occasion to see him in an intimate setting.
Where: Electric Pickle. Time: 10PM – 5AM. Tickets: Get em here.
Old News: An End of the Year Song Share – What in the world is OLD NEWS? The concept is simple: A time & place to share how far have we come as creatives over the last year, new works & old works alike. How has your songwriting evolved? There's only one way to find out – let down your guard and share the latest tunes! Join Jacob Jeffries, Brian Lang, & a slew of other South Florida songwriting friends for a storytelling, song sharing experience of songs 'old and new' at the incredibly cool vintage car & guitar shop Walt Grace Vintage in Wynwood.
Where: Walt Grace Vintage. Time: 7PM – 10PM. Tickets: Free.
Keith Johns and Friends – Come one, come all to our ongoing residency at The Wynwood Yard! We will be putting on a FREE show at The Yard featuring local Miami Indie Folk favorite Keith Johns joined by his full band. Bring a blanket or chairs to spread out on the grass and get ready to sit back and enjoy the best Saturday night vibes in town.
Where: The Wynwood Yard. Time: 8PM. Tickets: Free.
Extra Credit ft. Francis Inferno Orchestra – Extra Credit is back with another of our favorite Ozzies, Francis Inferno Orchestra. This will be another Miami debut so get ready for a little something new.
Where: Floyd Miami. Time: 11PM – 5AM. Tickets: Get em here.
SUNDAY, DECEMBER 30TH:
Curators Tour and Everglades Performance – AIRIE is proud to feature new works by two innovative local artists and AIRIE Fellows, Dale Andree and Robert Chambers, during their final Sundays in the Park public program of 2018. Choreographer Dale Andree, founder and director of National Water Dance, debuts a new dance performance entitled Everglades Imprint, which she developed during her month-long AIRIE residency in October of this year.
Where: Ernest Coe Vistor Center. Time: 1PM – 3PM. Tickets: $25 park entrance fee (per car).
Miami: Salute to Vienna New Year's Concert – Usher in the New Year with a glittery celebration of singing and dancing that will delight the senses. Salute to Vienna New Year's Concert recreates the beauty of Vienna's golden era and its elegance charms audiences of every age. A 12-year Miami tradition, this year's concert will feature a brilliant new program of Strauss waltzes and sweeping melodies from beloved operettas performed by acclaimed European singers, champion ballroom dancers, ballet, and live symphony orchestra. The first effortless notes of the eternal Blue Danube Waltz will welcome you into a triumphant 2019!
Where: The Arsht Center. Time: 8PM. Tickets: Get em here.
The Roots Holiday Run – The legends of hip hop, soul, funk, and jazz are making their way back to Miami for a very special show at the historic Fillmore Miami Beach.
Where: The Fillmore. Time: 9PM. Tickets: Get em here.
MONDAY, DECEMBER 31ST:
Wynwood NYE 2019 – Why pay a cover when Miami's wildest New Year's Eve is FREE! Wynwood NYE 2019 is all about #KeepWynwoodWeird – we're pulling out all the stops with fire eaters, artists, dancers, hula hoops and a team of live musicians to bring the beats into 2019! RSVP for a free drink providing the energy to keep you partying til the wee hours of the night!
Where: Wynwood Marketplace. Time: 7PM – 3AM. Tickets: Free w/ RSVP.
Bashment New Year's Eve – What goes up, stays up! Join us in ringing in the New Year at The Wynwood Yard as Miami's hottest DJ's bring you the best in Dancehall/Reggae/Soca/Afrobeats/Hip-Hop/R&B with 100% authentic island vibes & energy! Featuring Silent Addy with Disco Neil. Complimentary Champagne Toast and Party Favors at Midnight.
Where: The Wynwood Yard. Time: 10PM – 3AM. Tickets: Get em here.