Get like Lizi ; Lifestyle Feature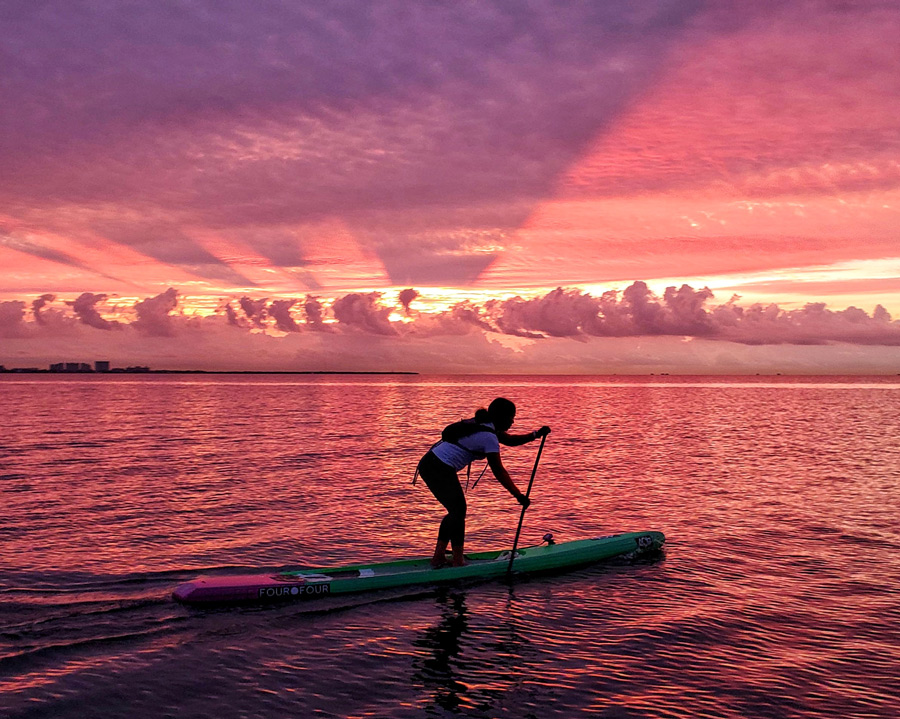 "The sea does not like to be restrained" – Rick Riordan, The Lightning Thief. This quote makes so much more sense once you meet our ocean loving, thrill seeker representing the 305, Lizi. She can tell you how it feels to be completely still but at the same time being set in motion by the ocean's waves. So she snaps her pictures of her salty adventures from all over the world and shares it with us. What a gal! Please follow our lifestyle feature ; Lizi. Surfs Up! Get like Lizi Lifestyle Feature.
---
Describe briefly what you envision while you are at a shoot. I rarely do shoots. I capture my surroundings while I'm out on my paddle-board.
Where are you from ? and where are you going ? I was born and raised in Miami. My mom is Cuban and my dad is Peruvian. I think I'm pretty much 305 for life.
What is your biggest fear ? My biggest fear is to go through life working too much and not take enough time to actually live it. I always have to remind myself to enjoy the little things, because in the end that is what really matters.
What are your favorite tools/paddles/boards to use when you are taking these pictures and why ? I use my Go-Pro with the Go-Pro clamp. I find the clamp to be the most versatile accessory when I'm out on the water. You can attach it several different ways. I have 2 favorite paddleboards. My race board that I use for training for races and fitness. Then there is my inflatable paddle-board that I use to cruise along with my dogs, Marlee and Daysea.
You are on a private jet and you can go to one place in the world. Where to? Tahiti but, any island with crystal clear waters will do! I have always dreamed of making it out to that part of the world, somehow though it never works out. I was super stoked when we got to visit Hawaii a few years ago. It was amazing to surf every morning and hike every afternoon. It was heaven on earth.
---
---
What is the most thrilling / breathtaking part of what you do? Why? Paddle-boarding can be as exciting or as mellow as you want to make it. For me the most thrilling is when the wind blowing in the right direction at 25-30mph and I decide to do a downwinder. I usually do these tricks across Biscayne Bay. However, every time feels like the first time. There is just something awesome about surfing across the bay.
Define Success in your own words. I will use one of my favorite quotes here, "A good life is when you assume nothing, do more, need less, smile often, dream big, laugh a lot and realize how blessed you are for what you have." That is success to me, in a nutshell.
What is the next project ? I want to get back into paddle-board racing. The past couple of years I have moved away from it. However,
I realize how much I need it by helping me lead a healthier lifestyle.
What is the most important quality you seek in a bae ? I have been together with my husband since 1997. I got lucky and found my soulmate in highschool. His best quality is his kindness and his relentless support of my crazy ideas and adventures.
What has been your biggest obstacle during this pandemic ? There are so many like working from home 24/7 and not being able to see friends and family. Also , the adjustment to the new norm can be emotionally taxing. I'm grateful that I have an outlet in paddling that allows me to get out on the water. It is a natural sport to socially distant yourself. Even when you paddle with friends you are far apart so, that has been my silver lining.
Anyone ever had you star struck ? Why ? A few years ago I worked in a paddleboard shop when all of a sudden … Martina Navratilova walked in. I played tennis in high school and college, and I could not believe one of my childhood idols was getting into the new sport that I loved. I thought it was the closest thing ever and she was super nice!
When I like to listen to ( music ) I am usually doing this …. I'm usually in the pool doing laps.
You have great pictures of you in the wild, which one is your favorite?  Why? My favorite was paddling with the swimming piggies in Exuma, Bahamas. It was the most surreal thing approaching the beach and having the piggies come out to greet us. That was several years ago and it is still one of my favorite moments. Secondly, I was paddling on Miami Beach and encountering a sailfish in about 20ft of water.
Favorite Artist / Song / DJ to listen to right about now ? I love listening to Armin Van Buuren especially when I'm working out. However I like to listen to my surroundings when I am on the water.
---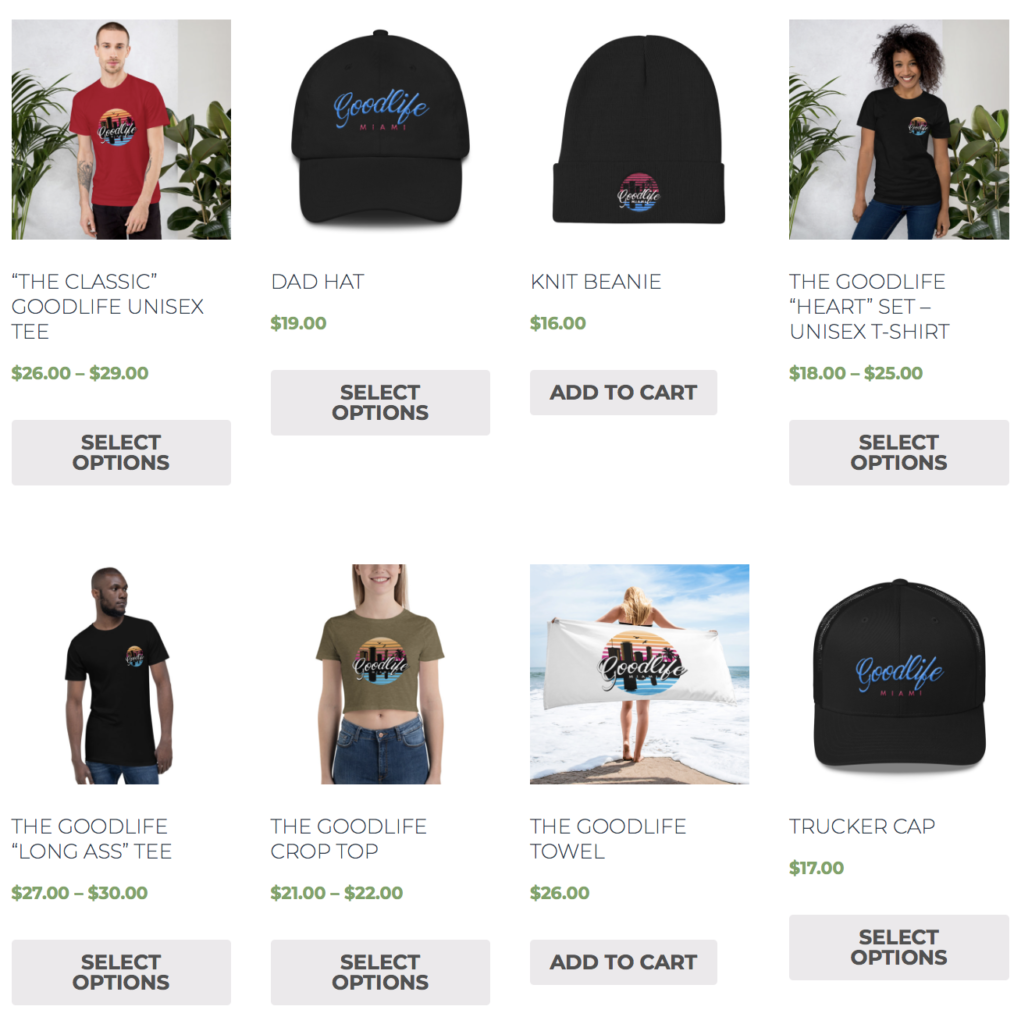 Thanks for reading. Enjoy. Don't forget to visit our online store by clicking the link : www.Goodlife.miami/mystore.