Get your tickets here for South Florida Seafood Festival 2019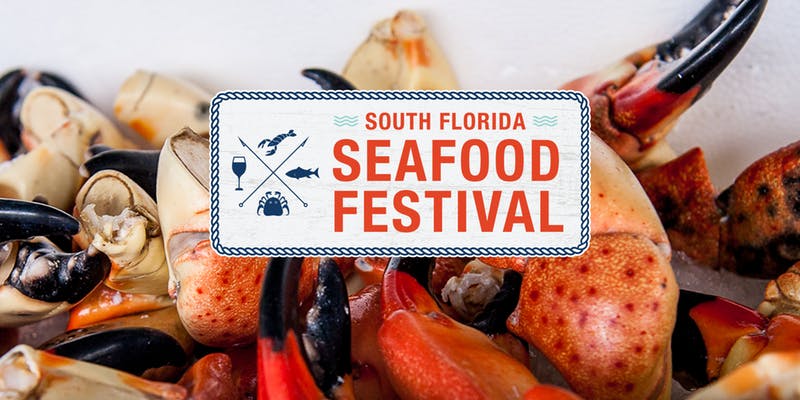 The South Florida Seafood Festival is a celebration of all things seafood and waterfront living, giving people their fill of the freshest, tastiest delicacies of the sea.
Set in Miami's historic Marine Stadium, this seafood festival provides you to be able to experience a slice of Florida's diverse culture in an all-ages, all-inclusive experience. What better way to kick off Stone Crab Season than to enjoy it by the sea with LIVE Caribbean beats, family fun zones, mojito bars, gourmet chef demonstrations, mouth-watering food, and more!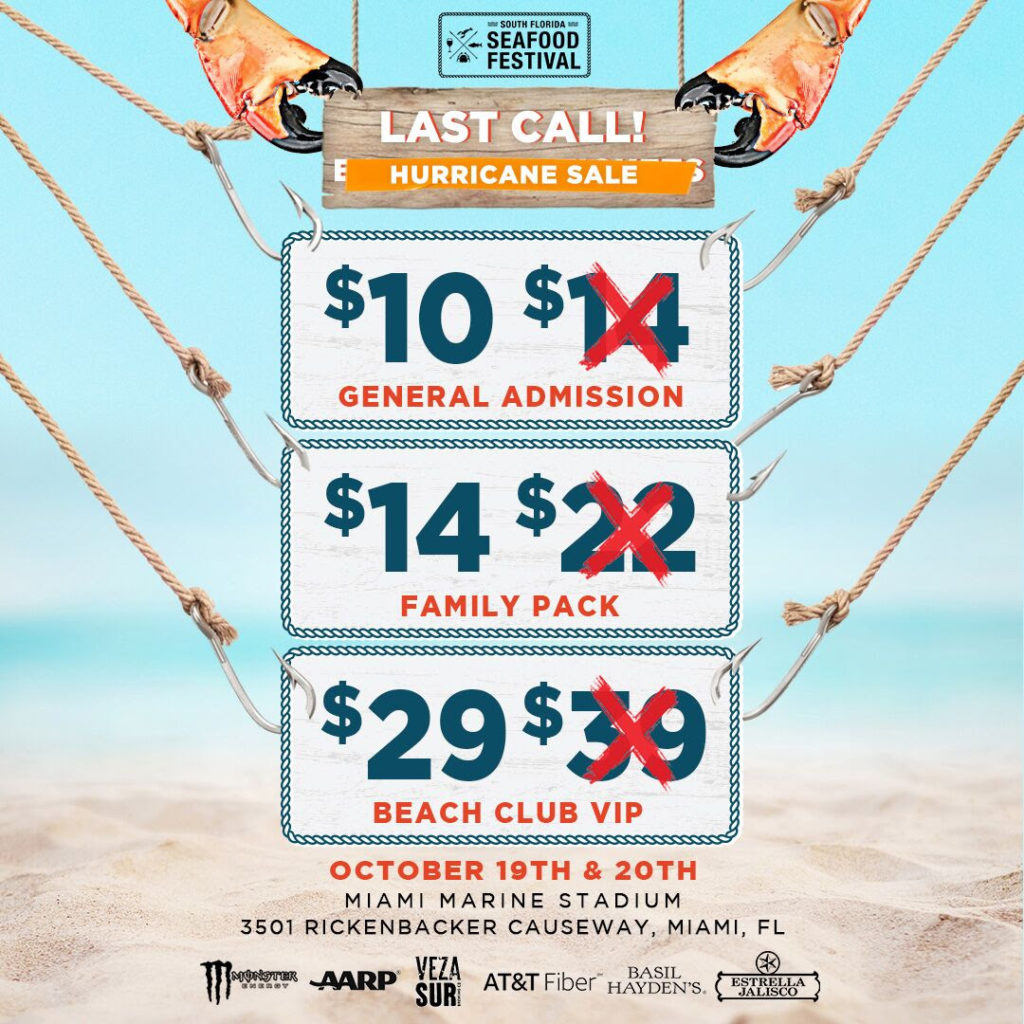 General Admission – $10 (Save $4.00)
Family Pack – 2 Adults & Unlimited Kids – $14.00 (Save $8.00)
Beach Club – VIP Area & Open Bar – $29.00 (Save $10.00)
With over 25 gourmet seafood culinary partners and kid-friendly activities, this family-oriented event offers something for everyone. Attendees can have the chance to partake of some of the freshest seafood featuring dishes from paella and jambalaya to lobster rolls and gourmet sushi, and everything in between.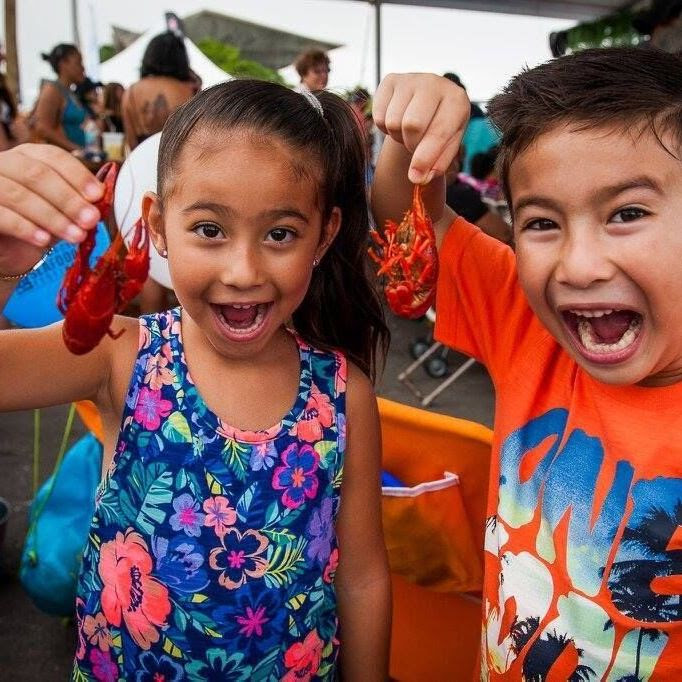 Visit custom bars where you can create your own specialty cocktails, or head on over to the giant pirate slide with your kiddos – and don't forget to grab your gourmet desserts from our diverse array of vendors and food tricks. The South Florida Seafood Festival boasts a palate from all over the world.
South Florida Seafood Festival
10/19-10/20 
Hello Vendors,

This opportunity serves to announce our early bird vendor prices for the South Florida Seafood Festival 2019. We have a limited number of early bird spots, so take advantage of these prices as soon as possible.

Event Theme Vendors – $600
Food Tents  – $1,500
Food Tents *Revenue Share* at %30
Food Trucks – $1,500