Halloween at Miami 2022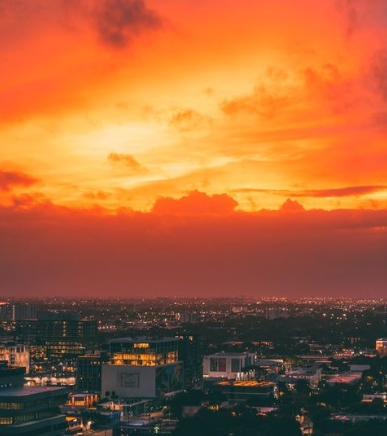 It´s that spooky time of the year again. In the blink of an eye, we find ourselves searching for the best costume, the best pumpkin to carve, and getting ready for a sugar rush! Miami is no stranger to the best Halloween happenings! And here's a small taste of what you can do this upcoming festivity:
• Haunted Circus Miami (Halloween Carnival) – The Tropical Park is morphed into a scary Haunted Circus during October. Get ready to feel goosebumps when you experience the puzzling disappearance of the ringmaster. But the fun doesn't stop there, once you and your party have figured out the riddle, you will be presented with some goodies and circus treats. If you're feeling crafty you can carve a pumpkin and show your artistic skills. Feeling curious about the future? The fortune teller will read the tarot cards for you. You can also pet a lovely animal in the petting zoo. We're not ruining the fun and spoil the rest of the surprises. Intrigued? Check out the website HERE.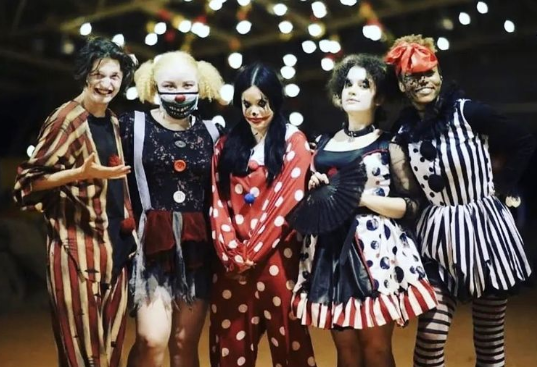 • Zoo Miami Zoo Boo – spend a great family fun day. Not everyone is keen of the gore and the scary. Thankfully, there are other ways to celebrate. This family-oriented event will also let you take advantage of the amazing weather during Miami's autumn. The Zoo Miami's Zoo Boo will take place during Halloween weekend. All kids are welcome to participate in costume contests and to trick-or-treat with the staff. There's also a lot of crafty activities, but the real hook is to check out all the fantastic animals getting into the Halloween theme! There will be plenty of animals on display for the Halloween festivities, including African Elephants, bats, birds, hippos, and crocodiles. Watch the giant River Otters bob for pumpkins, raccoons in search of treats in the graveyard, while kangaroos and wombat explore (and destroy) the Halloween decorations. Sounds awesome, right? Check out the zoo's website HERE for more info!
• Tinez Farms – Some folks are happy by just contemplating a perfect harvest, autumn scene and create fantastic seasonal photos. At Tinez Fams there's an autumnal vignette with festive signs and a themed balloon arch ideal to take that photo you have in mind. There's also a petting zoo with lots of adorable animals, play areas for the kids and weekend farmers' markets selling organic produce, wares from local businesses and more. Tinez Farms runs from Sep 11–Nov 27; Fri–Sun 11am–7pm. Check out the website HERE for more info.
• Halloween Freaky 4-Miler and Half-marathon – Wanna experience something really different and cool? How about burning some calories before all the candy-binging? Well, this is your opportunity to lace-up and join runners from all over the place! Participants can enter through age group or costume group. The race caps at 1,800 registrations, so make sure to sign up prior to the event. 10/22, 10:30AM, 1 Washington Ave., Miami Beach, check out the website for more info:
halloweenhalfmarathon.com

Whether you spend this upcoming Halloween running in a costume, pumping-carving with
the family, or getting really spooked at a haunted mansion, the important thing is to have
fun! Let the holidays being! Have a safe, sugary, awesome Halloween fellow Miamers!
Don't forget to check out these Best Miami Events for October!
Best Miami Events:
• October 1 – 9 – Miami Carnival
The Miami Carnival is the ultimate cultural experience that combines the various elements of Carnival with the beauty of Miami over Columbus Day Weekend in October.
• October 13 – Magic Mike Live
Channing Tatum and the producers of Magic Mike Live are thrilled to announce the debut of Magic Mike Live: The Tour on October 13, 2022 at the Miami Marine Stadium for its limited-time run in the Magic City.
• October 19 – 22 – South Beach Seafood Festival
The 10th Annual South Beach Seafood Festival is back to take over Miami in October on the sands of South Beach between October 19-22, 2022!
• October 21-22, 2022 – III Points Music Festival
This art, music, and technology festival is aimed to promote a cultural renaissance in modern ways. III Points has the best in all forms of music. Whether it's rock, hip hop or EDM, top artists and musicians gather in Miami in the fall.
• October 15 – 23, 2022 – Miami International Auto Show
Held in one of the nation's hottest event destinations on South Beach, the Miami International Auto Show is expected to feature hundreds of new cars, trucks, SUVs and crossovers.
• October 21 – November 6, 2022 – Hay Maze Miami
Hay Maze Miami, inspired by Halloween corn mazes in the northeast, come prepared to navigate your way through over 6,000 sq ft maze filled with many surprises and photo-worthy moments.
• October 23, 2022 – Nascar Dixie Vodka 400 Weekend
With major Championship implications on the line, the iconic 1.5-mile oval will feature some of the most competitive multi-groove racing this season!
Featured photo by: @acetheillest