HIVE Art Week Village 2019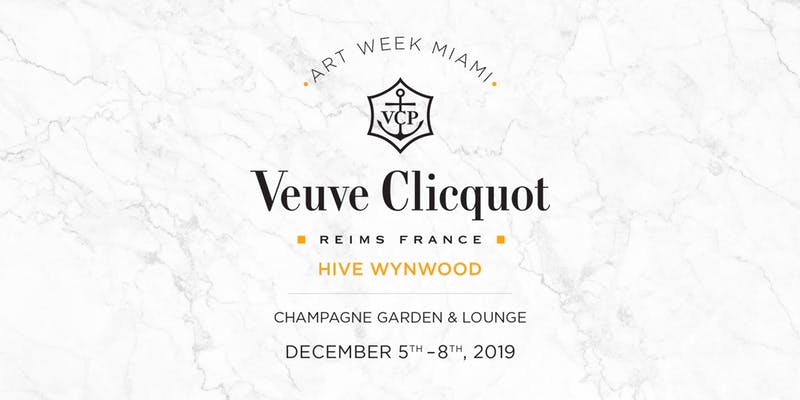 HIVE 2019 is where Mixology, Technology and the Culinary Arts converge for Art Week Miami.
This four-day utopia will emerge from Wynwood's concrete landscape and serve as Miami's gateway to the Art Week experience.
Be seen at the Veuve Clicquot Champagne Garden, a beautifully landscaped sanctuary for those who enjoy the finer things in life. This exclusive garden will be home to lush photo opps, influencer meet-ups, pop-up activations, sunset DJ sets and an abundance of bubbly by Veuve Clicquot featuring Yellow Label, rose NV & Veuve Clicquot's newest champagne inspired by mixology, RICH! all available for purchase.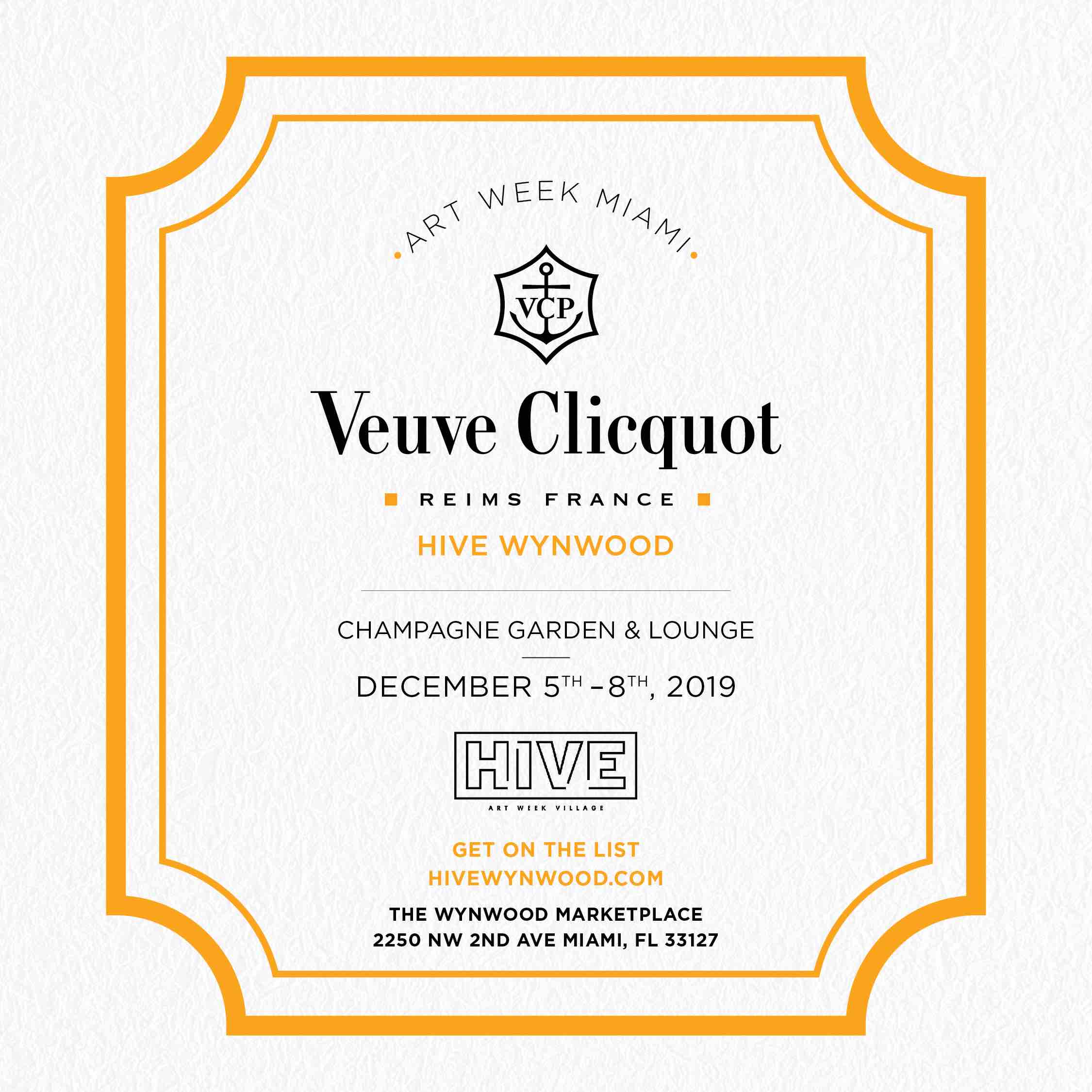 Discover works of edible art our HIVE Culinary Pavilion, an expansive food hall representing some of the best flavors, chefs and concepts Miami has to offer. Enjoy community style seating, specialty cocktail lists, table service and foodie panels and food photography workshops.
Relax at Tito's Stillhouse Lounge, a specialty cocktail lounge that will provide a sanctuary for those in pursuit of superb mixology craftsmanship.
Dance the night away at Wynwood's first ever Heineken House, where thedeck will turn into a four day mega club experience. Immersive video displays, laser shows and Miami's very best dj's will keep you dancing till the sun rises.
All Day. All Night. All Access.
Schedule:
Thursday, December 5th 3:00PM – 5:00AM
Friday, December 6th 3:00PM – 5:00AM
Saturday, December 7th 12:00PM – 5:00AM
Sunday, December 8th 12:00PM – 10:00PM