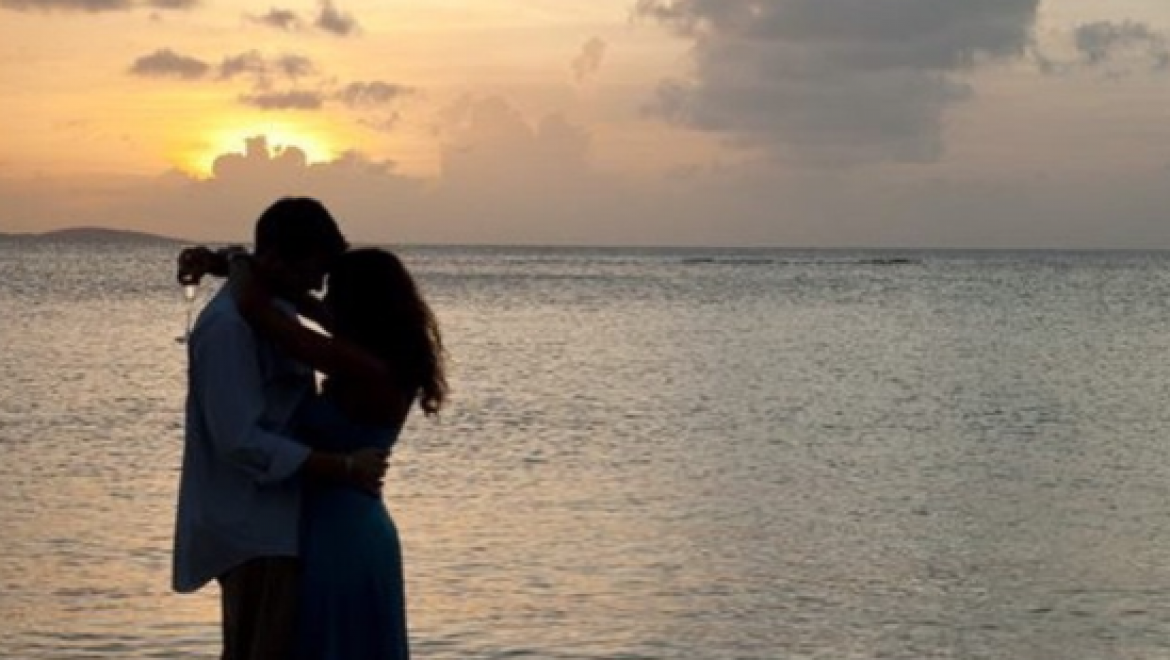 We are in the middle of the month of love, and Valentine's day is around the corner!
This is the day when the air is filled with love and everyone makes sure that they take their beau to an special romantic place to make this day memorable. Miami undoubtedly, is the most exquisite place on earth where the tropical palm trees overlook the Miami skyline that gleams off the bay of Biscayne at Sunset time. The classiness of the city cannot be beaten by another place but we know you really want to add that "wow" factor on your romantic date! Can't think of where to take her? We came up with a quick list of some ideas that will surely impress her. Aim for Sunset time, which in February is around 6:30pm.
1. South Pointe Park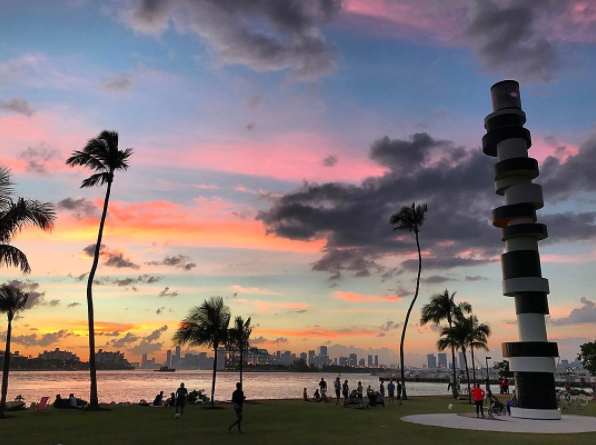 What could be better than watching the sun set with your significant other? This could be the perfect start of the romantic date with your partner. Miami is surely blessed with sensual beaches which gives an amazing view of the Sunset. So if you want to have a date with your beau along the seaside then take a walk down to the ocean beach.
2. Red Fish Grill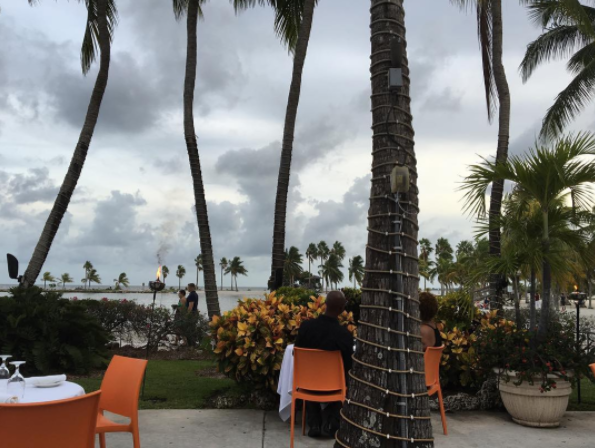 The name might sound like some exotic and lavish restaurant but once you and your partner steps into the place you will sunk into its sheer beauty. The backyard is planted with royal palm trees surrounding a lagoon separated from the ocean! The words might not do it justice with how beautiful the place is, so if you want to make your date feel special then you must take her to red fish grill.
3. Area 31 at the Epic Hotel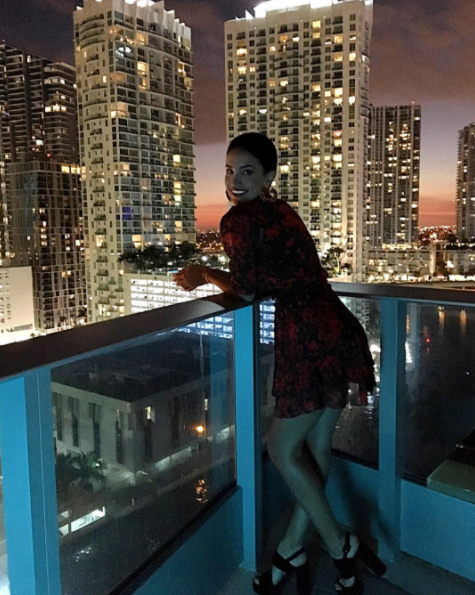 What could be better than having a dinner with your love that too on Valentine's Day and by looking over the glittering lights of the entire Miami. The epic hotel rooftop is a must go because it offers one of the most amazing Brickell city view's in Miami. Arrange a candle light dinner for your special someone on this day and make her feel that she is the luckiest girl in the world.
4. Fairchild Tropical Botanical Garden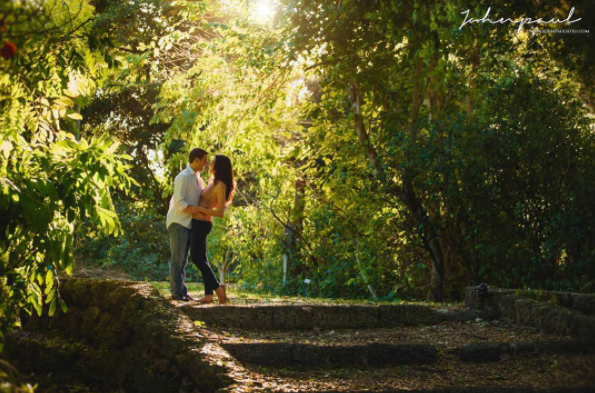 Nothing feels romantic like acres of peaceful lush green gardens, the sound of the birds chirping and the flowing of water through the ponds with lofty palm trees everywhere. This little paradise on earth has numerous nooks where you can take your partner for a cozy romantic picnic or you can hold hands and take a walk through the park. Nothing feels better than spending the day with your love of life.
5. 15th and Vine Restaurant and Lounge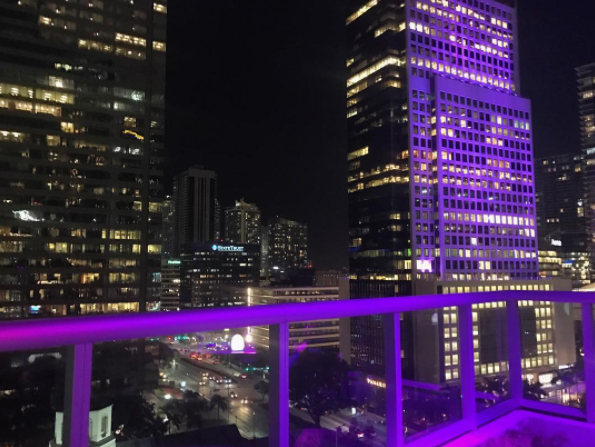 Hovering 15 floors above Brickell Avenue, 15th & Vine Kitchen and Bar redefines bold modern dining. Get social at one of our communal tables and dine on Kumamoto oysters, scallops with dragon fruit ceviche and farm raised salmon. Mix and mingle every weekday afternoon at our Happy Hour and try our small bites and signature cocktails for $5. As written in www.wmiamihotel.com
6. Key West Lighthouse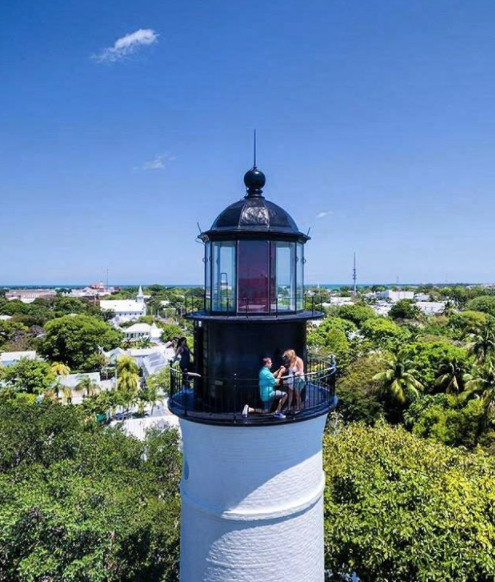 For those of you in down south Miami, take her to the Key West lighthouse. There are 88 steps that needs to be climbed up to get to the top but once you have reached their, the view is breathtaking. This would be one of the most beautiful scenes ever that you will ever witness. You can arrange a surprise for your girl that will make her feel that she is on cloud 9.
So don't waste any more time and plan that romantic date with your special someone for that Special Day. If you still want to look around check out the MiamiRomanceMonth.com website. It lists many partners of the Greater Miami Convention & Visitor's Bureau offering a range of special experiences for couples.
Photography via instagram.com/kibirevacatherine; instagram.com/ellearem; instagram.com/adelina.pestritu; instagram.com/photographybyjohnpaul; www.instagram.com/jwa1drop; instagram.com/hotelurbanomia