It Ain't Easy Being Cheesy!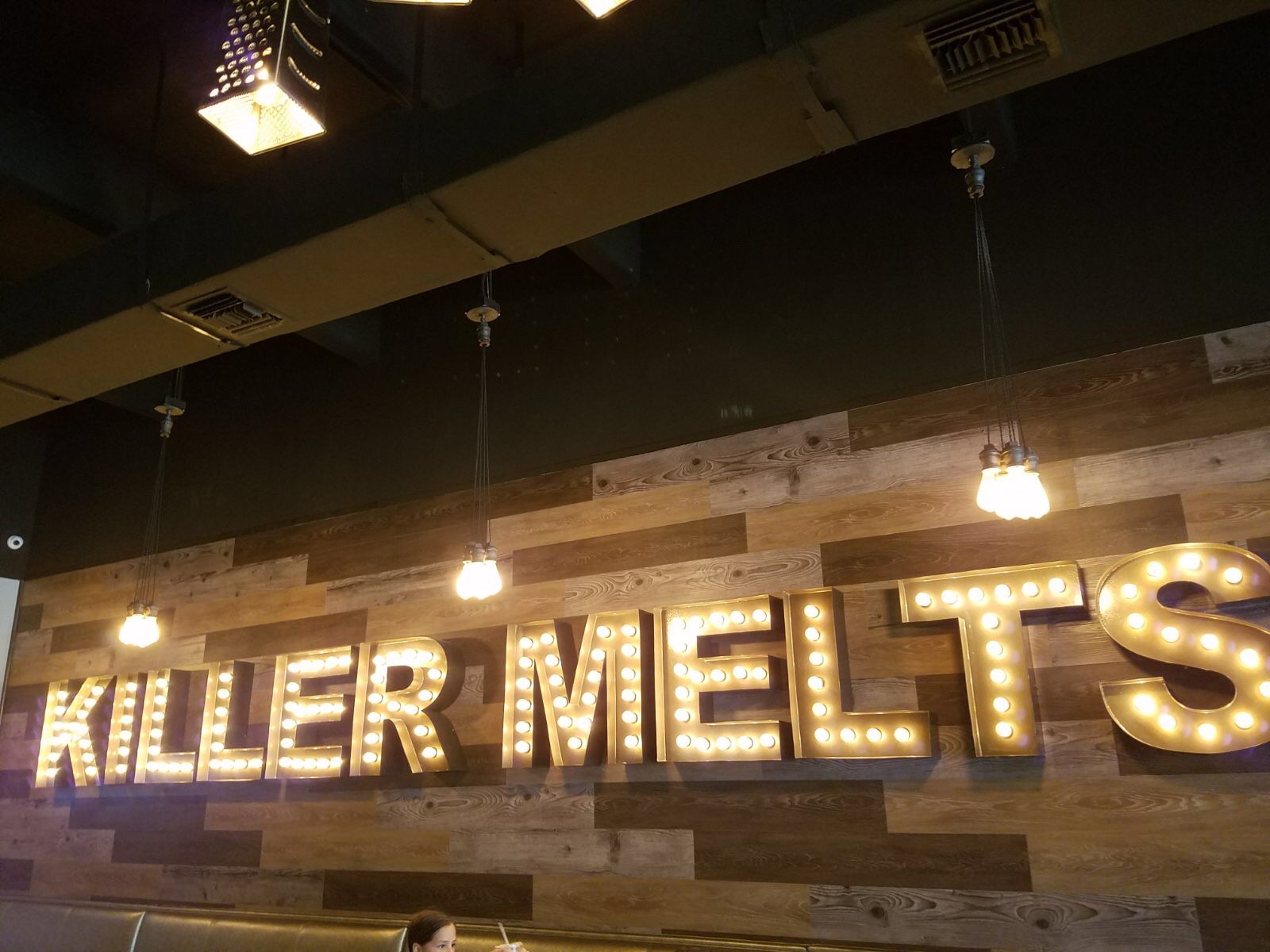 Things keep getting better and better for the burb town of Kendall. More local restaurants are opening and being discovered. A recent new comer came to the stage and brought a delicious menu for all to try. We're talking about Killer Melts.
This hole in the wall restaurant was brought to our attention and we had to check the place out. Located in a shopping center, Killer Melts offers the traditional grilled cheese sandwiches with a twist. Who can resist traditional comfort food like tomato soup with a grilled cheese sandwich? But better yet, who can resist it when were adding new players to the mix. Take the Hitman for example, this killer sandwich includes bacon, melted cheddar cheese, and mac-n-cheese on a garlic toasted country bread. At Killer Melts you can purchase sandwiches, burgers, and fries, all of course featuring it's main ingredient, cheese. There is something there for everyone and when you have had everything on the menu, Killer Melts still has something up their sleeve.
Every month Killer Melts creates a special menu only available for a limited time. That's how we came across The Negan Burger. This bad boy was named after The Walking Dead character who sure knows how to make an entrance. The two patties, mac and cheese, bacon and a special sauce makes it impossible to pass. Make sure to check out the black board when visiting Killer Melts and take advantage of the featured menu before it's gone. Don't forget to add a beer to your order. You'll find local beers as well as classic brands.
You can't go wrong with anything on the menu, especially when they have signature home made items.
This ones for the cheese lovers!