It's all in the Detail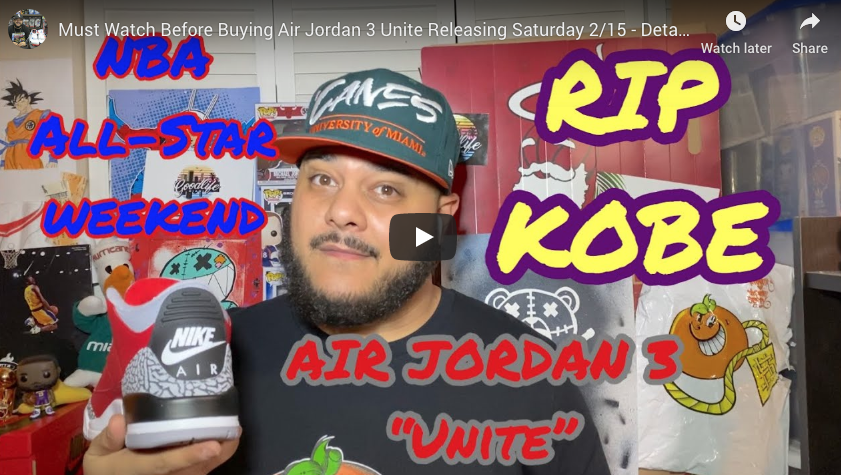 You know, through out the years we have met and networked with lots of cool cats and talented entrepreneurs..and one of those guys was Richard aka "Come Up". We are happy to see him enjoying the Good Life on his YouTube channel: The Detail Don! Great work Rich, keep up the grind! And by the way, where do you get all these dope sneakers!!!? Press play and Enjoy!
Detail Don review on Air Jordan 3 Unite set to release **Saturday 2/15** (originally mentioned 2/11 in the video) apart of the NBA All-Star Weekend Releases!
Video Sponsored by: GoodLife Miami – https://goodlife.miami/
IG: @goodlifemiami Check them out for any party info, VIP list or anything to do with Miami Nightlife!!
Sneaker Plug – @fefedapluggg (Instagram)
The shirt I'm wearing is from @kendallsupply – www.Kendall.supply/
If you have any suggestions or comments for me feel free to reach out – Any & All Feedback is appreciated!
Help me get to 1000 Subscribers by 2021!