Kobe Bryant – a life with purpose.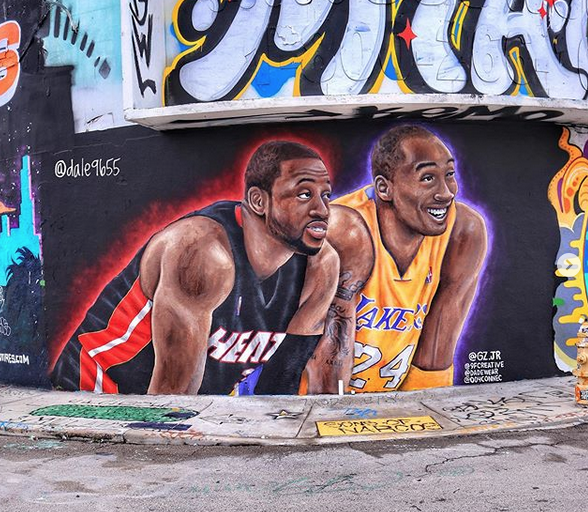 Kobe Bryant –a life with purpose
The youngest player in NBA history at the time (18 years, two months)
20 dedicated to the Los Angeles Lakers
Olympic medals: two, for men basketball
Place on the NBA all-time scoring list: 4th.
Number of NBA championships: five.
Number of Academy Awards: 1
Alter ego: Black Mamba
Summarizing Kobe Bryant's legacy in a few statistics seems unfair. As comedian Jimmy Kimmel said: "He was the last person you could think of something like this happening." Determined, resilient, strong, loyal, energetic, focused –that's how his prior teammates and NBA peers described him. But he was so much more than medals, rings and, awards.
He was a loving husband and a devoted father to four wonderful girls. One of them (Giana Maria) also lost this life in a tragedy that shook hearts all over the globe.
No one can be unaffected by last weekend's events. News media outlets poured heartbreaking details related to the fatal accident; new anchors' voices broke when announcing the devastating news. Artwork inspired by Kobe Bryant filled websites such as Amazon, eBay, and others. From original jerseys to hand-made oil paintings reaching thousands of dollars, everyone sought a piece of the Mamba. Even in the form of a poster.
Artists at the Grammy awards –which took place later that night –united their voices to express sadness, shock, and bewilderment. Tribute was paid that night; Boyz II Men moved the audience with an acapella performance of "It's So Hard to Say Goodbye to Yesterday."
Fans around the world mourn for Bryant. But the shattered families of the other seven victims also lost. They were left without a parent, a daughter, a friend. In their honor, we mention them here, with the utmost respect:
John Altobelli (56), wife Keri (46), daughter Alyssa (13). The Pirates –a college baseball team located at Costa Mesa, Ca. –took the field two days after the accident without their coach for the first time in 28 years. For 27 seasons, he won more than 700 games and sent hundreds of kids to College. In 2019 he was named National Coach of the Year by the American Baseball Coaches Association.

Sarah Chester (45), daughter Payton (13). Payton played for Kobe's team for several years. It was her dream to play in College.

Christina Mauser (38). Defensive specialist for Bryant's team "the Mambas"; describe as warm and gritty.

Ara Zobayan (50). After falling in love with the Grand Canyon sight from the sky, Mr. Zobayan decided to take on flying. Twenty years of experience and a real passion.
The world lost significantly with that accident. Not because Kobe Bryant was an outstanding basketball player, setting records, and breaking boundaries. But because the world needs such figures, such inspiring legends. R.I.P. Kobe Bryant. (1978-2020)
Featured photo tagged by @dale9655 on Instagram of a Mural in famed Wynwood, Miami.