Miami Culinary Tours Launched The Design District & Art Installation Food Tour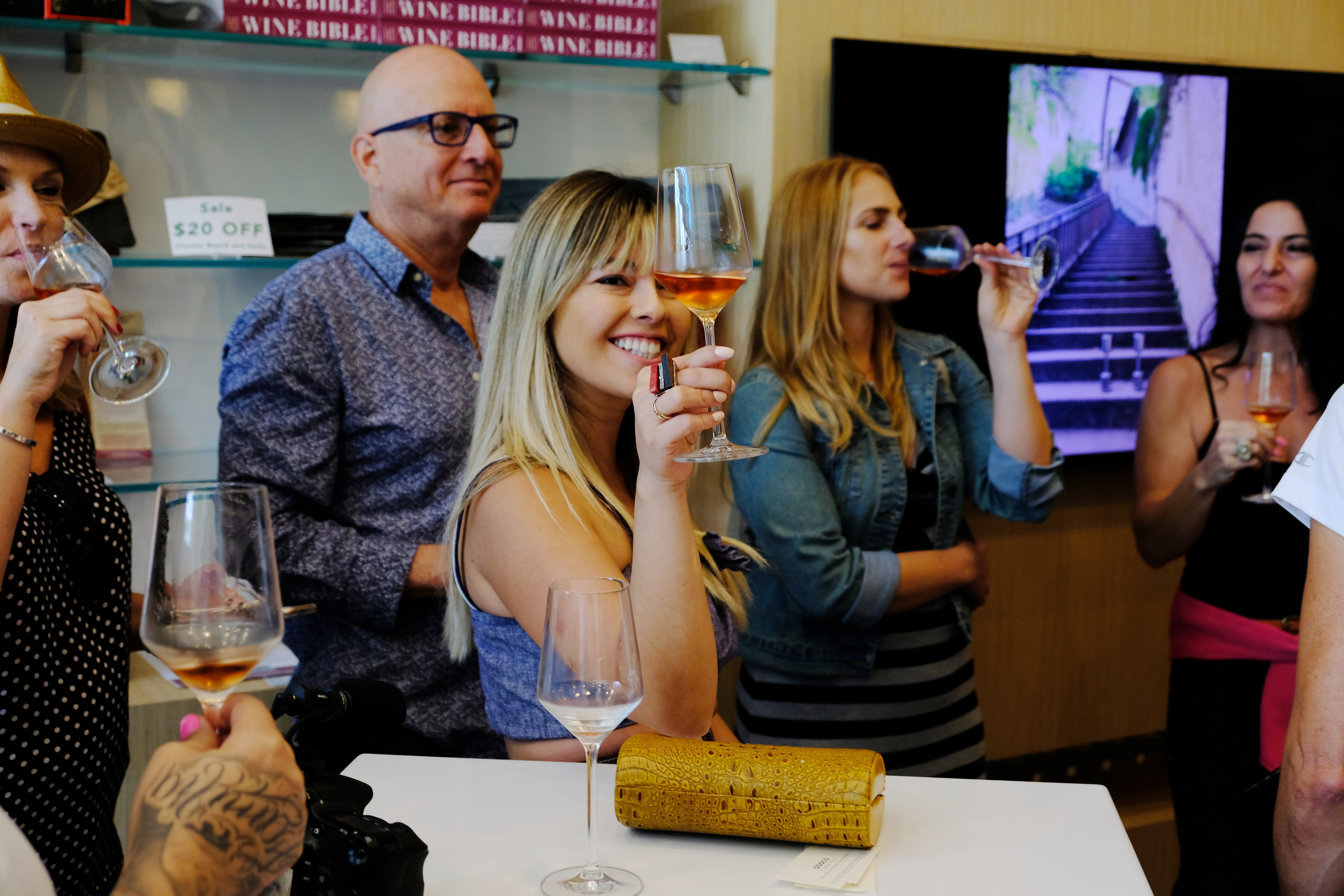 Join Miami Culinary Tours for an unforgettable visit to the Design District – modern architecture, stunning public art works and exceptional cuisine.
Miami, FL – May 23, 2018. Miami Culinary Tours invites you to master the art of "tapeo," that involves walking, talking, drinking, and nibbling for a few hours. Their latest culinary tour takes you through the Design District of Miami, which has increasingly become a destination for exceptional cuisine at cutting-edge locations.
"This rejuvenated neighborhood of Miami is now a vibrant destination filled with innovative design stores and stunning art installations in public spaces, paired with outstanding culinary experiences along the way," said Grace Della, founder of Miami Culinary Tours. "And it's all housed in a significant architectural context, so you learn about the history of the neighborhood and taste the cuisine from some of the most talented chefs in town."
You'll learn about The Miami Design District pioneer, Craig Robins, and his vision for the District. Experience the breathtaking art installations in the area, like the Fly's Eye Dome by Buckminster Fuller, a truly Renaissance man who pioneered innovative design, the "Jungle," a stunning wall mural that delights the senses, and Sou Fujimoto's most acclaimed masterpiece inspired by organic eco-systems.
About the Design District & Art Installation Food Tour
You'll need sustenance for all this walking and talking, and the Miami Design District offers some of the best food in the city.
The first stop is the St. Roch Market, a contemporary, multi-chef driven food hall, that came to Miami by way of New Orleans. Some of the best chefs in the Miami food industry will delight your palette with their creations. Then certified sommeliers at the Abaco tasting room will introduce you to a perfectly chilled rosé from their exclusive wine collection.
The Estefan Kitchen is the first Cuban restaurant in the Miami Design District. Personally invited by Craig Robins, Gloria and Emilio Estefan have brought their warm, Havana-style dining experience offering traditional favorites that pair Cuban flavors with the glamour and vitality of the Miami Design District. Here you'll taste Miami Culinary Tour's favorite dish paired with the perfect wine.
In between stops, cleanse your palette at MadLab, Soraya Kilgore's new pink-hued palace in the Design District. The pastry chef for award-winning restaurants like Brava and Alter, Kilgore creates decadent ice-cream in classic and seasonal flavors that can be paired with more than 30 toppings. The delicious treats made on-site are simply out of this world.
As you stroll down Jade Alley, a small offshoot from Paseo Ponti – the walking street that runs through the heart of Design District – take a moment to sample the tacos at La Pollita, one of the best-kept secrets in Miami. Combining their 16 years of restaurant experience, most at Michelin-starred restaurants in NYC, top chefs Luciana Giangrandi and Alex Meyer bring tacos to a whole new level.
Top off your culinary experience with a little adult indulgence. Aubi & Ramsa, a 21-and-over shop, serves alcoholic ice-cream in flavors such as Highland Truffle, an ice cream crafted with Belgian chocolate and Macallan 12-year single-malt Scotch. Their line is the result of years of exploration, refining and commitment to a novelty that has no match.
The Design District Food Tour is available throughout the summer on Saturday and Sunday afternoons or evenings and daily in high season. The fee is $89 for adults and $69 for children 7 – 13. Ticket price includes all of the food equivalent to a full meal and a guided tour of the area.
Media Contact:
Tour: https://www.miamiculinarytours.com/tour/miami-design-district-food-and-art-tour/
Yes