Miami events for March 2022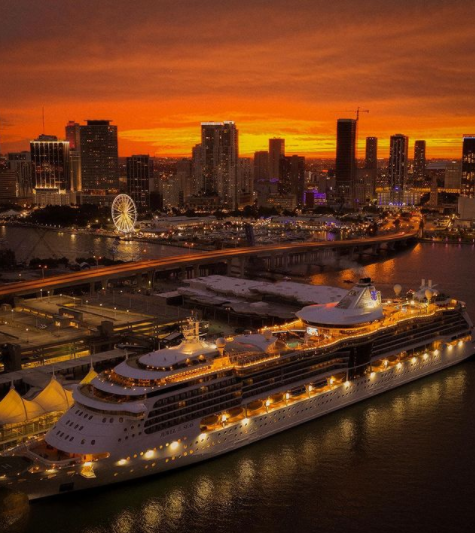 The holidays seem like a long time ago, and Miami is getting ready for Spring and the fun that carries. We wanted to remind you of a handful of extraordinary happenings at this beginning of the month. Check them out!
305 Day (Mar. 5) while the rest of the world was waiting for Valentine's, Miamians were eager for Mar. 5 -the 305 Day. This is when we celebrate what we love about our city. Funny story, it all began with a social media strategy called "305 Cafecito," which intended to honor our traditions by getting a shot of espresso at 3:05 pm on 3/5. Fast forward, and you got yourself one of the most popular events. Check out your social media feed to see tons of palm trees, "pastelitos," and pitbull posts honoring the day. The event features lots of performance and talent; the intention is to get Miamians dancing. El Mercadito hosts local vendors, a car show, tons of art, fantastic food, and great performances. The admission is FREE, but you can bump up your privileges for full access. Don't miss out on the pastelitos, BBQ sliders, vegan-friendly options, and the best coffee around. The event is family-oriented, with tons of activities, including performances by Hip Hop Kidz and the Moving Artist Dance Company. Interested? Check out the event's website: https://www.305day.com/ 
Miami Beach Live! – March 1-29. This is a true celebration of culture, diversity, art, music, and people! Everyone who calls Miami their home comes to celebrate this fantastic event. It is a four-weekend concert series that enhance the senses and give your eyes, ears, and taste buds a real treat. There are lots of live music performances encompassing different genres. Picture this, your feet in the sand, relaxed, watching a movie on the beach.
Or enjoy one of the many tasty dishes available. The event is apt for families, with many fun activities, art, sports, and much more. Visit www.MiamiBeachLive.com to stay up-to-date on the latest news in the months ahead. To access creative assets for Miami Beach Live! Click here. Miami Beach Live! tickets will be available at the following price points:
o Miami Beach Resident General Admission – FREE (on sale Dec. 16 to RESIDENTS ONLY)
o Miami Beach Resident VIP – $100 (on sale Dec. 16 to RESIDENTS ONLY)
o Non-Resident General Admission – $10 (on sale Dec. 20)
o Non-Resident VIP – $125 (on sale Dec. 20)
· The Fillmore Miami Beach at Jackie Gleason Theater. From comedian Bill Maher to signers Jesse Joy, the Jackie Gleason Theater has tons of events for you to pick from. Check out the options and search for tickets here.
 
Other events you may want to check out!
· Winter Party Festival – March 02-08 https://winterparty.com/
· Jazz in the Gardens – March 12-13 https://www.jazzinthegardens.com/
 
Get ready to spread the fun the Miami-way!
Featured photo by: @faricitooo on Instagram