As we said goodbye to Labor Day, it seems like we're also saying goodbye to other things. The
word "covid" is much less heard, the potential recession also seems like a distant threat, and little
by little, Americans are regaining hope and trust in the country's economy.
According to Gallup, our fellow Americans are less negative in their perceptions of the US economy
compared to those in July. The Gallup's economic confidence index jumped from -51 to -39.
Consider that the same index hit a 13-year low of -58 just in June (that's the worst since the Great
Recession!)
Currently, over 15% Americans rate current economic conditions as excellent or good. Why the
change of heart? The new perception has definitely something to do with the much-needed decline
in gas prices. Also, another great piece of news: the most recent employment report showed the
unemployment rate at 3.5%, which is the lowest recorded since 1969.
What about inflation? The so-called runaway inflation would've been more rate hikes by the
Federal Reserve, which could've snowballed into an imminent recession. Thankfully, things didn't
go that way, and it seems like our country is finally back on track on those matters.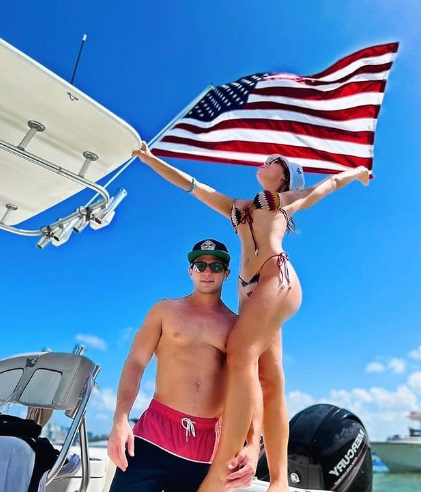 SEPTEMBER FUN
But not everything is as serious and severe as the Federal Reserve. September also marks a pre-
holidays great moment. School is all geared up, long summer days are almost done, the NFL season
starts, and other fun stuff. Miami will host some great artists and athletes this month. Here's a small
taste:
• Who? Lady Gaga. When? September 17. Where? The Hard Rock Stadium. Why
should you go? Because she's one of the most versatile, talented singer (and actress) of our
times! We know she's eccentric, so, at the very least you will leave in awe. Where to get
tickets? www.ticketmaster.com, www.tickets-center.com
• Who? KarolG. When? September 22 and 23. Where? FTX Arena. Why should you go?
This Colombian singer, is a Latin Grammy awardee, and a funky mix of rap and reggaeton.
Where to get tickets? www.ticketmaster.com, www.tickets-center.com
• Who? New England Patriots at Miami Dolphins. When? September 11.
Where? Hard Rock Stadium. Why should you go? We could give you lots of reasons: to
give this day another feeling, to support our team, to learn if the Pats have the slightest
chance without Brady again… the truth? Because NFL games at home, rock! Where to get
tickets? Check the team's official site: www.miamidolphins.com
• Who? Disney on Ice. When? September 8-11. Where? FLA Live Arena. Why should
you go? For those that can't get enough Disney stuff, watching the Disney on Ice show
when it comes to your hometown is absolutely worth it! Where to get tickets? Check their
site: www.disneyonice.com
• Who? Amy Shumer. When? September 10. Where? Hard Rock Live Why should
you go? People label her shows as raw, real, funny, and worthy! Where to get tickets?
Check this site: www.ticketsonsale.com
The great thing about Miami, is that even if you can't make it to any of those events, there's plenty
out there to do, experience and enjoy. Kiss goodbye this last hints of summer, and welcome
Autunm with a positive attitude. The best is yet to come, Floridians!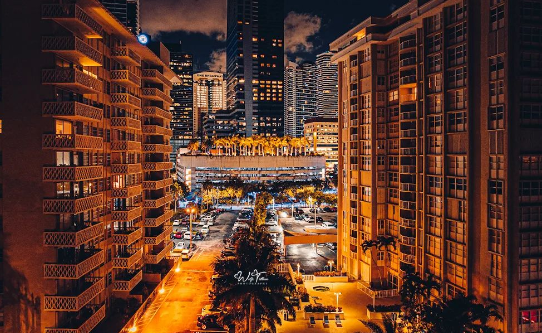 We know everyone's excited and thrilled to join these events but wait 'till you see what Miami Guide has in store for us. Miami is event-ready and guess what? They're fully LOADED.
Best Miami Events In September:

Now – September 30, 2022 – Miami Spice Restaurant Months
Spice up your life and find the best Miami Spice menus this Summer. Miami Spice Restaurant Months showcase the very best of Miami diverse cuisine and world-renowned chefs, offering delicious three-course meals for discounted prices at some of the city's most iconic and fantastic restaurants.
September 1 – 4, 2022 – Orange Blossom Classic
Deion Sanders' Jackson State Tigers take on the Florida A&M Rattlers at Hard Rock Stadium for the culminating event of the 48th Orange Blossom Classic on Sept. 4. But the weekend-long celebration of HBCUs is far more than a football game as a Thursday afternoon golf tournament, welcome reception and Battle of the Bands fill Labor Day weekend.
September 9, 2022 – Frost Museum of Science's Laser Evenings
Watch colorful lasers projected on a 67-foot planetarium dome dance to your favorite songs at the Frost Museum of Science's Laser Evenings. The September edition starts with the family-friendly Symphony of the Stars at 7 p.m. The fun continues with the music of Lady Gaga at 8 p.m., Stranger Things at 9 p.m., Foo Fighters at 10 p.m. and The Beatles: Sgt. Pepper's Lonely Hearts Club Band at 11 p.m.
September 7-12, 2022 – Bachateando Bound Dance Festival
Get saucy to sensual Latin music at the Bachateando Bound Dance Festival. Spend three days doing the Bachata to live music and spinning DJs, as well as splashing in the pool, and partying with a cocktail in hand. For those who don't know the popular dance, talented instructors will be providing lessons – and anyone in the crowd will be willing to help you practice.
September 9 – 11, 2022 – Wynwood's Octoberfest
As Fall approaches, it's time to grab a stein and put on your lederhosen with the return of Wynwood's Octoberfest presented by Samuel Adams on September 9-11, 2022! Returning for its 12th year, Wynwood's Octoberfest will transform the Wynwood Marketplace into a traditional Bavarian Bierhaus, turning Wynwood into Germany's largest festival for the weekend.
September 12 – 13, 2022 – Americas Food & Beverage Show Miami
The Americas Food & Beverage Show is an opportunity to learn about trends and best practices within the industry. There will be 300 exhibitors spread throughout over 100,000 square feet of space, so participants will have opportunities to network and meet with experts. Registration for the trade show is free through July 15, the fee will then increase each month until the festival to $35, 45, and $50 per person. You can register and find additional information online.
September 17, 2022 – Lady Gaga Hard Rock Stadium
Lady Gaga has announced the North American leg of her highly anticipated The Chromatica Ball global stadium tour will visit Hard Rock Stadium in Miami, FL on September 17th, 2022. The now 20 show tour promises to be a full-scale, Lady Gaga pop show featuring fan favorite hits, and the first ever public live performances from the #1 selling, critically-acclaimed, and GRAMMY-winning 2020 album Chromatica.
September 16 – 18, 2022 – Siempre Flamenco's Festival de Cante Miami
The intimate environs of the Adrienne Arsht Center's Carnival Studio Theater provide an especially intense environment for this year's Siempre Flamenco's Festival de Cante Miami. The festival welcomes top singers Macarena de Jerez, Morenito de Illora and Jose Campos and a lineup of acclaimed dancers and musicians to the 2022 performance.
September 17 – 18, 2022 – Kevin Hart's Reality Check tour
Comedian Kevin Hart's Reality Check tour hits FTX Arena for a full weekend of shows. Cell phones won't be allowed inside, so be prepared to completely disconnect and laugh your face off.
September 18, 2022 – Feel Good Music Fest
Formerly known as the Miami Beach Reggae Fest, the Feel Good Music Fest expands its appeal for 2022, adding new genres to the lineup for September's best showcase of international music. This year's performers include Inner Circle (known for the COPS theme song), as well as Latin reggae acts Bahiano and Gondwana, plus Venezuelan reggae rock performer Bachaco. The show kicks off at 4 p.m. at the North Beach Bandshell.
September 22 – 23, 2022 – Karol G $trip Love tour
Colombian reggaeton sensation Karol G brings her $trip Love tour to FTX Arena for two shows at 8 p.m. The 2018 Latin Grammy winner for best new artist will perform hits like "Tusa," "MAMIII," and "Provenza," and may or may not welcome a few surprise guests.
September 28, 2022 – Epic Talks
Save the date for the next EPIC TALKS! #1 business networking event in Miami. Epic Talks is an internationally recognized premiere networking event with attendees flying in from all around the nation to attend. Don't miss out! Use code THEMIAMIGUIDE to enjoy $25 off.
September 30 – October 2, 2022 – Key Biscayne Car Week
See an array of vintage and unique automobiles at the Key Biscayne Car Week. Take some test drives in your dream vehicles, join a go-kart race, taste food and beverages from local restaurants, and enjoy live music. Proceeds go to Eternity and Grace or The Miami Project To Cure Paralysis.
September 26-30, 2022 – Billboard Latin Music Awards
The Billboard Latin Music Awards return to UM's Watsco Center on Sept. 29th, but the glitzy awards ceremony is just one part of an unprecedented week of Latin music and education. The Faena Forum will also host daily seminars and roundtables on the state of Latin Music. Each night concludes with concerts from names like Blessd, Camilo and Nicky Jam.
Now – September 5, 2022 – Sherlock Holmes: The Exhibition
The Phillip and Patricia Frost Museum of Science welcomes Sherlock Holmes: The Exhibition, running through September 5. The traveling exhibit begins with a look at the forensic science that came to the forefront during the late 19th century, including ballistics, telegraphs, maps and photography. Once guests have learned the science, they're released to review a crime scene to try and solve a curious case involving a visiting American newspaperman and his missing family.
September, 2022 – Concerts & Shows at FTX Arena
From marquee NBA matchups to music's hottest performers, downtown Miami's premier venue, FTX Arena (formerly American Airlines Arena), is the place to be for a night of entertainment. No matter the occasion. Get FTX Arena tickets, so you can experience it live. You have quite a few to choose from this month with Daddy Yankee, Kevin Hart, Karol G, and more.
September, 2022 Miami Dolphins
If you've attended a Miami Dolphins game before, you know the excitement and energy of the crowd makes for a truly unforgettable experience. With Miami Dolphins tickets from Vivid Seats, you can experience it live.. Right now, new customers can get $20 off a ticket order of $200 or more at vividseats.com.
September, 2022 Miami Marlins
See the Miami Marlins play live. Soak up the sun and electric atmosphere inside picturesque Marlins Park throughout the season of Marlins baseball. Get Miami Marlins Tickets, so you can experience it live. Right now, new customers can get $20 off a ticket order of $200 or more at vividseats.com.
September, 2022 – Inter Miami CF
Join us for Inter Miami CF matches and see your favorite team play live at DRV PNK Stadium. If you've attended a soccer game before, you know the excitement and energy of the crowd makes for a truly unforgettable experience. Secure your Inter Miami tickets and see the professional soccer team ignite the crowd with their stellar play once again.
September, 2022 – Hard Rock Live Concerts & Shows
Check out all upcoming events at Seminole Hard Rock Hollywood. Primed as the epicenter of South Florida entertainment, the new venue hosts state-of-the art technical capabilities that supports A-list celebrity performances as well as award shows. You have quite a few to choose from this month with Lucero & Mijares, and more.
Nothing is better than getting a taste of Miami events in September. To keep updated on the latest events in Miami this September, visit The Miami Guide now!