November in Miami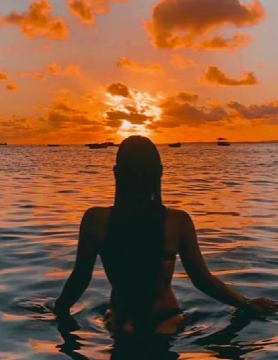 What does November sound like? For a while it sounded a lot like elections, right? It was the topic in every media news outlet, but November is so much more than that. November is all about Thanksgiving, the fabulous holiday in which we binge on delicious food, cozy environments and lots of family love! There's no "one-size-fits-all" when it comes to celebrating Thanksgiving, and we do have several proposals for you. But before we dive into it, let's talk a little bit about what happened this week on the election.
This election was proof that Florida is as red as Rudolph's nose. Governor DeSantis won the formerly solid-blue Miami-Dade County, becoming the first Republican gubernatorial candidate to win the county since 2002. Statewide, Republicans won enough seats to give them a two-thirds supermajority in the State House and Florida Senate DeSantis called his victory a "win for the ages" and thanked the Democratic bastions of Miami-Dade and Palm Beach counties for supporting him over Crist. Let's see what happens on that front later!
Let's move to the fun stuff! Thanksgiving! Is the perfect preamble for Christmas, and there are many ways to spend it, here at Miami. May we suggest a few options?
• Going out for a fancy dinner. Let's face it, the days were the mom had to cook all by herself are over! Sure, for those who enjoy cooking this is a good opportunity to showcase their talents, but some of us prefer to be treated like royalty at a nice restaurant. Our pick? Toro Toro – you must book a table in advance! The Pan-Latin place will serve a yummy dinner consisting of confit turkey empanadas with cornbread stuffing and Mezcal gravy, and move on to Chef Richard Sandoval's twist on the main event: roasted turkey roulade with a creamy mashed potato purée, roasted heirloom carrots and turnips, cranberry gel and Mezcal gravy. Doesn't this sound amazing? Book a table today! https://www.torotoromiami.com/
• Affordable and delicious takeout: we get it! Inflation has made prices skyrocket! And perhaps you can't afford a luxurious dinner. So, how about affordable, yet delicious takeout? Our choice for this coming holiday is Doris Italian Market & Bakery. The restaurant will offer pre-cooked turkey and ham dinner packages for Thanksgiving. For example, the "Traditional Turkey Package" serves six to eight people and includes cooked turkey, herb stuffing, mashed potatoes, gravy, dinner rolls, cranberry sauce, and an apple or pumpkin pie for $179.95. The "Supreme Turkey Package" serves 14-16 and features cooked turkey, herb stuffing, mashed potatoes, gravy, dinner rolls, cranberry sauce, and two apple or pumpkin pies for $279.95. Call this number to place your order in advance! 954-572-5269. Or, Visit their Website
• Do something for someone else! While this is a time to enjoy ourselves, it is also a time to reflect upon our lives and acknowledge just how lucky we are! want to do something good? Come to the biggest free food giveaway in the history of Miami! Bring your Friends and Family for one of the best Thanksgiving events in Miami. Vive City Chapel has partnered with RAVA CARES in a community project called Project Turkey Love. The project organizers say: "Our heart with this mission is to provide a free Thanksgiving meal to underprivileged, low-income, unemployed, and single-parent homes in what should be a time to reflect as a family around the dining room table. Meet us in the parking lot for this free Thanksgiving meal distribution on Saturday, November 19, 2022, 9-11 AM."
• Enjoy one of our beautiful parades. The City of North Miami will host the 47 Annual Winter National Thanksgiving Day Parade, Thursday, November 24, 2022, along NE 125th St. in North Miami, FL, beginning 10AM. The highly anticipated annual event is the only parade held on Thanksgiving morning in South Florida and attracts onlookers from far and wide. Decorative floats, ornate cars, local bands, and much more will parade along NE 6 Avenue to NE 12 Avenue on Thanksgiving morning. For more information about the parade or to participate, call 305-895-9840 or visit www.northmiamifl.gov/Celebrate.
The fun doesn't end there since The Miami Guide got your back! Keep the vibe and check out the following events to enjoy in November:

•Now – November 6 – Hay Maze Miami
Hay Maze Miami, inspired by Halloween corn mazes in the northeast, come prepared to navigate your way through over 6,000 sq ft maze filled with many surprises and photo-worthy moments.
• November 12 – 13 – Rum Renaissance Festival
Come one, come all to the annual Miami Rum Renaissance Festival. Taste some of the best rums from around the world and learn from industry experts while you're at it.
• November 13 – 20 – Miami Book Fair
Join the Miami Book Fair for author readings, workshops, and conversations about the world of books. This year, the event will be resuming its live event, so you can experience hundreds of readers and expand your mind on everything book-related in person again.
• November 4 – January 2 – Santa's Enchanted Forest
The largest Christmas carnival in the world, Santa's Enchanted Forest now takes place in Hialeah Park with festive rides, games and funhouses – along with a 92-foot tall Christmas tree, more than three million Christmas lights and holiday treats.
• November 12 – January 2 – NightGarden
The beloved NightGarden holiday light event returns. This family-friendly event transforms Fairchild Tropical Botanic Garden into a magical wonderland with stunning illuminations, spectacular special effects, talking trees, interactive mysteries and colorful lights everywhere.
• November 26 – 27 – Art With Me
ArtWithMe is designed to unlock what's luminous in you by cultivating a space where the imagination is set free, curiosity is rewarded, and change is possible. Join us, as together we reignite the imagination and reimagine what our lives can really look like.
• Now – November 6 – Hay Maze Miami
Hay Maze Miami, inspired by Halloween corn mazes in the northeast, come prepared to navigate your way through over 6,000 sq ft maze filled with many surprises and photo-worthy moments. Join us for an immersive autumn pop-up with activities for the whole family to enjoy just in time for Halloween, including photo opportunities, seasonal food and drinks, and an exclusive beer garden!
• November 24 – Thanksgiving
Thanksgiving is Thursday, November 24 and it's already time to start thinking about where you'll be eating dinner! Miami in November is one of the best times of the year, the weather is perfect and the best part is that you can get a glimpse of the Magic City decked out for the holidays.
• November 29 – December 4 – Miami Art Week
Art takes over Miami with the world-famous Art Basel Miami Beach, satellite fairs like Art Miami and Design Miami/ and plenty of exhibitions, parties and more. Art Basel celebrates its 20th-anniversary edition in Miami Beach with 283 premier galleries – the largest show in Miami Beach to date – including 26 first-time participants.
Don't forget to check out The Miami Guide to keep updated with the hottest events!
Remember, let's all be grateful and enjoy this upcoming holiday season!
Photo featured by: @unknown__user__71