One Way – AG Lyonz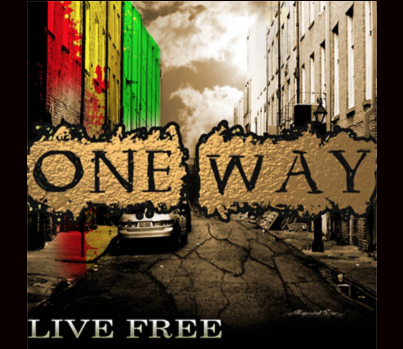 One Way… one of our favorite intro's and albums to date. We were blessed to have seen this performed live, and haven't stopped listening to it since. Press play and Enjoy!
ONE WAY to move forward . An album that represents Life,Love pain & Joy . And everything that's happens in our daily lives .. A project that once started as 2 guys and slowly evolved to a 5 man band LIVE FREE . As a writer i wanted to speak about real issues of the world . And that came the concept of world music . For the people and about the people . Through all the good times and bad, One way is the guidance needed .. Power and a positive out look on life . 8 songs,all original music produced in house at Miami Beat Wave studios . LIVE FREE or LIVE LOST .. One Love
credits
released December 11, 2012
Executive Producers / Chip Williams & Andy Gonzalez
Jah Works Produced by / Tony Cora
Good Morning produced by / Fernando Farias & Daniel Domento
Love is Crazy Written by / Brandan Toledo
Musicians
Charlton Williams / Tony Cora / Fernando Farias / Benji Baez / Daniel Domento / Alex (Cheech) Gonzalez / Nicholas A .Lebess / Joshua Rodriguez / Steve Kornicks / Jennifer Carballo / Teddy Brooks / Arianne Urban / Keith Cooper / Ralfy Valencia / Chad Bernstein / Brandan Toledo / Fabian Alvarez ..
Miami Beat Wave / Live Free Music / BMI