Piknic Électronik Returns to Miami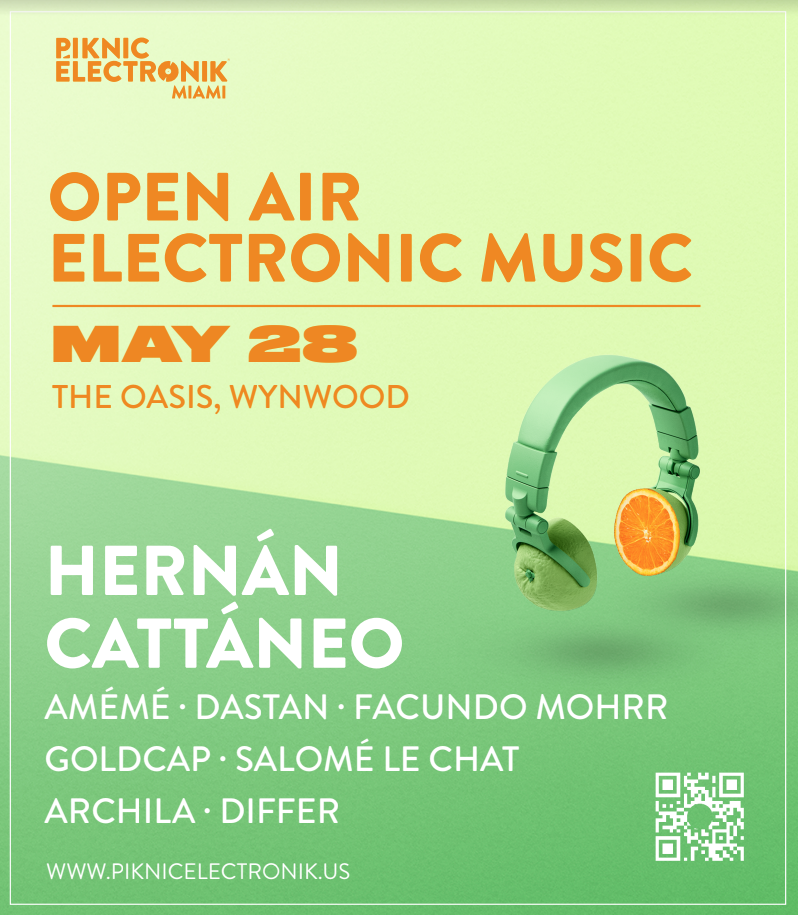 Hernán Cattáneo completes the first season of Piknic Électronik Miami
More than 5,000 people have enjoyed Piknic Électronik Miami, which has brought some of the world's most renowned electronic music artists and outstanding local exponents who have turned The Oasis, in Wynwood district, into an essential meeting point for electronic music fans.
And for this final date of the season, on Saturday 28 May, Hernán Cattáneo will be the main artist, who will join Dastan, Goldcap, Facundo Mohrr, Salomé Le Chat, Archila and Differ for a day not to be missed from 5:00 pm to 3:00 am. at The Oasis.
https://www.tixr.com/groups/piknicelectronik/events/piknicelectronik-piknic-electronik-miami-42659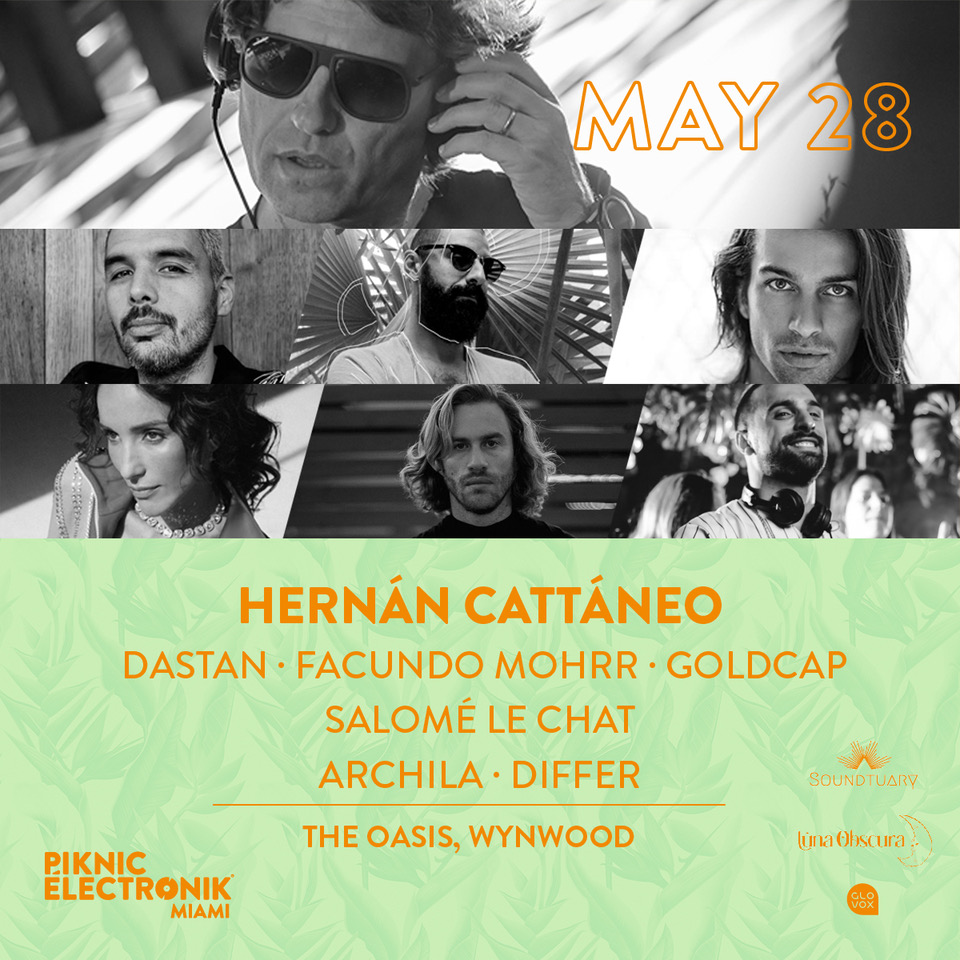 EVENT DETAILS:
What: Piknic Électronik Returns to Miami
Where: The Oasis, Wynwood
Date & Time: May 28th, 5PM to 3 AM
Join us for a day filled with dancing, music, and good times. For more information about location, artists, photos, and more visit www.piknicelectronik.us
Don't forget to follow their socials!