Sail in May and Go Away?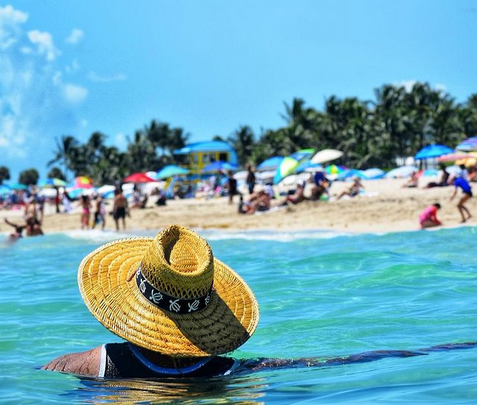 A fantastic sense of normalcy is returning to the streets. Perhaps it is not a time –yet –to get rid of our masks and forget about social distancing our most vulnerable. Nonetheless, as Summer approaches, many venues and hot-spots become ready to receive visitors –both local and tourists, to celebrate life, the Miami-way. We provide a small taste of what you can do during May 2021.
South Beach Wine and Food Festival. May 20-23, 2021. It is impossible to name important events without mentioning this celebrity-loaded festival that gathers many renowned international chefs (and many hungry visitors) for a memorable experience. This is a great place to eat, drink, and socialize. You will have a chance to meet local chefs and other cuisine personalities. There are seminars, contests, and of course, endless tasting of the finest food and beverages in the world. The cost of the events varies, but on their official site, they have a category for every taste. For more info, you can click on the event's official site: https://sobewff.org/tickets/.
Beyond Van Gogh. April 15-July 11, 2021. Why not miss it? Only because it is a unique art experience that will blow your mind. Utilizing top-of-the-art technology, this immersive experience will take you directly to Van Gogh's mind. You will shuffle through his dreams, emotions, and of course, through his most renowned art pieces during this incomparable journey. The shapes, colors, lights, and music will delight your senses and tickle the artistic part of your brain. The date takes place at the Ice Palace Studios. Tickets can be bought through the official website at https://vangoghmiami.com/.
Miami Beach Culture Crawl. May 20, 2021. Continuing with the artistic, bohemian vibe –that suits our city, Oh! So well! –every third Thursday of the month, the city of Miami Beach hosts a Culture Crawl. Many venues open their doors (including art galleries, yoga studios, museums, historic sites, and parks) with events happening simultaneously. Everything is accessible through the foot (or bike), and there are many options free or low-cost. To pick your favorite option, visit this website: https://www.miamiandbeaches.com/event/miami-beach-culture-crawl/18655
Hyundai's Air and Sea Show. May 29-30, 2021. If you're feeling especially patriotic this coming Memorial Day Weekend, you must attend the Hyundai's Air and Sea Show. The phenomenal display includes first responders and proud representatives of the five branches of the US military. There are tons of salutes, showcases, extreme watersports, and military technology demonstrations. Tickets begin at $35, and they can be acquired here: https://usasalute.com/.
Perhaps you had in mind something low-key, relaxed, and… inexpensive! Thankfully, Miami has it all! From gorgeous beaches to lovely cafes parks. Our suggestion? Take a walk through Lincoln Road Mall. Not only the architectural display will enamor the eyes, but the shopping is terrific! Even if you don't buy anything, just sitting in one of the cafés, watching people go by, and remembering we overcame last year and that the best is yet to come!
Featured photo by @Shotsbydre_ on Instagram