Skate on a Date at SuperWheels in Kendall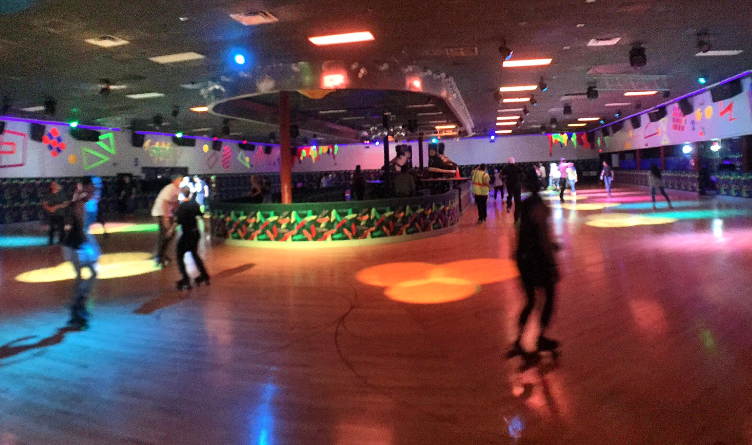 If you've never seen that movie "ATL", stop reading right now, get on Netflix and watch it first.
Of course we're kidding. But if you did happen to see it, there is a skating rink scene, which truly reminds us of our experience.
So that movie is pretty much what my Monday night at SuperWheels felt like. They call it their "adult night" which means "No Kids Allowed". By 'No Kids', I just mean, 18 and over. Don't get me wrong, once you're in there you feel like a kid at heart. There was arcade games, junk food, good music and a skating rink made to look like a dance floor. This place should bring a smile to even the most serious of adults.
Now, Kendall isn't really known as an entertainment hotspot, but this place is truly a unique temple of fun. This was actually my first time skating on 4 wheels, I was always more of a rollerblading kind of guy. It took a few tries and skate changes to find my size, but the staff was friendly and helpful through out the night.
When you first get on the rink, you can't help but feel nervous that you're going to bust your ass. Like anything, it will get easier with practice. There were some "Pro's" on the rink that really make you feel like crap as they dance and twirl circles around you. But now come to think of it, they actually inspired me to practice and get better.
The best part about the whole night was the MUSIC. I am not sure if that was a Live DJ or a Mix CD, but as a fellow 80's baby, the tunes were definitely on point! To sum it all up, we will definitely be back!