South Pointe Park in Miami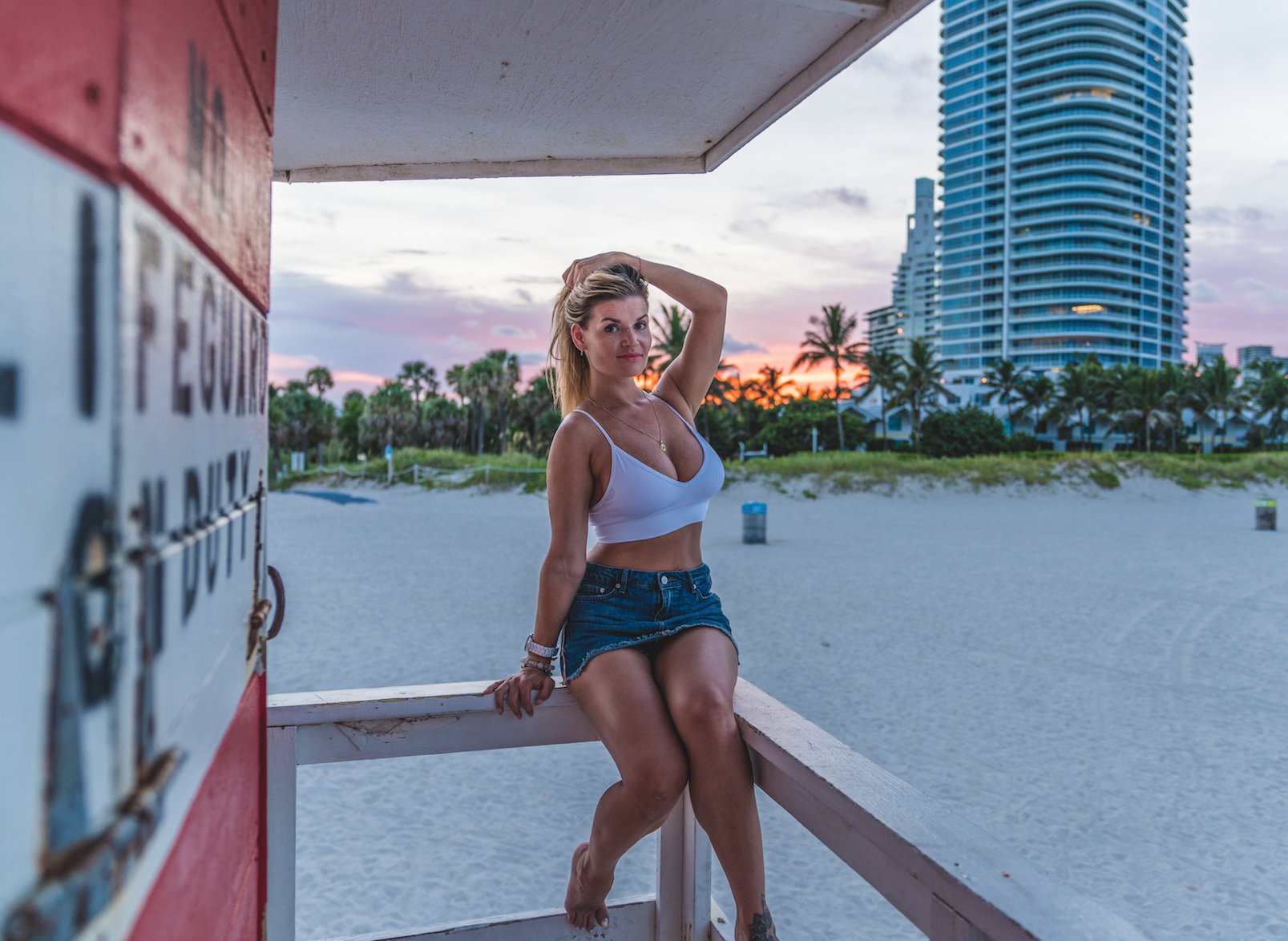 This was a collaboration with our photographer O.Malikoff and Miami Vibes Magazine.
There is no going southernmost than visiting South Pointe Park at South Beach.
Located at Miami Beach, South Pointe Park has access to the beach, but that's just for starters; the park has tons of perks and activities to enjoy. But first, a little bit of History on this not-to-miss spot.
The park opened its doors, sort of speak, in October of 1985, becoming the nineteenth public park in Miami Beach. Some of its initial traits included fitness courses, an amphitheater, picnic pavilion, and of course, it's one of kind 522-foot wooden boardwalk over Miami Beach's last natural sand dune. Since the park was donated by the USA government, City officials decided to bring more life to the park filling it with attractions.
Among the coolest things one can do at the South Pointe Park are: Touring Miami's Skyline via plane, Rent Segways and travel around the beach, and touring Miami via Speedboat Sightseeing. Of course, the park itself has enough amenities to lure visitors and locals. There's a sidewalk for jogging, a children's playground with water features, green areas, a pier for fishing etc. People often comment that the best trait of the Park is simply walking it and contemplate the Cruise Ships navigate through Miami's breathtaking sunset.
Since the park closes at 6:00 pm, you may want to make a reservation in the famous Smith & Wollensky Steakhouse. If you are looking instead for seafood spot Joe's Stone Crab is the place to go. There are plenty of different options near!
South Pointe is also an iconic backdrop for many a photo shoot of amateurs and professionals alike. So, either if you are by yourself or in a group, do not miss South Pointe Park!
Photos by "Jazz Mailkoff" @o.malikoff for www.GoodlifeMiami.com
Reference sites: https://www.miamiandbeaches.com/things-to-do/detail/south-pointe-park/7336a0ba-1169-468a-b664-ce968f90e943
1 Washington Ave., Miami Beach, FL
https://www.miamibeachfl.gov/city-hall/parks-and-recreation/