Describe briefly what you envision while you are at a shoot. What I envision when I'm in a shoot is mostly the landscape. I feel it is important to capture the spot where I am so my followers can see a cool place to visit. TakeOff Tuesdays the good guy with a GoPro.
Where are you from ? and where are you going ? I am from Colombia and I'm going to the stars and hopefully landing on the moon. Forward, never backwards.
How did you become a photographer? I became a photographer by simply borrowing my friends GoPro for a vacation and realizing how much I enjoyed taking videos and photos of whatever I was doing. It was just so fun and intriguing to me.
Describe your ideal photo session. My ideal photo session would include my wife and I at some amazing place I've never visited before. It would include a river or a a body of water since I love being in the water.
What's your favorite gear? My favorite piece of gear is the GoPro max or my GoPro hero 8 because they are just so versatile and small and easy to take anywhere 
---
Have a look at our photographer feature of TakeOff Tuesdays.
---
You are on a private jet and you can go to one place in the world. Where to? I would visit the Philippines because it's the place I've been dreaming to go for about 5 years now. Ever since I saw how beautiful the islands can be and how many fun things you can do with American currency. The people I've met from The Philippines are very nice and I hear that most locals all over the islands are as well.
Define Success in your own words. Success in my own words would be to never give up. Never give up in any situation you are in because we all are already successful. There's just the next level you have to get to and that requires for us to never give up in life.
What is the next project ? The next project for me besides working on www.instagram.com/takeofftuesdays is to repair my old DJI spark drone that broke. Well see how that goes !
Name 3 elements of a great picture (video). Three elements for a great video are awareness, stabilization, and passion.
What has been your biggest obstacle during this pandemic ? My greatest obstacle during this pandemic would be to find peace. When I travel, I found a different type of peace and clarity and it's challenging to find it in a different perspective. TakeOff Tuesdays the good guy with a GoPro.
What is the one thing you wish you knew when you started taking photos ?The one thing I wish I knew when I started taking photos, would be that you don't need as many lenses and simply to be more creative.
Anyone ever had you star struck ? Why ? My wife always has me star struck. It's one of the reasons why I married her. Because she's just simple and yet she's not. She wasn't afraid to jump in the water with me and try new things and just live life. We believe that's what takeofftuesdays is all about.
When I like to listen to ( Your Choice ). When I like to listen to Drake I'm usually playing sports or taking a shower.
Favorite Artist / Song / DJ to listen to right about now ? Favorite artist would have to be Eminem "Lose yourself ."
---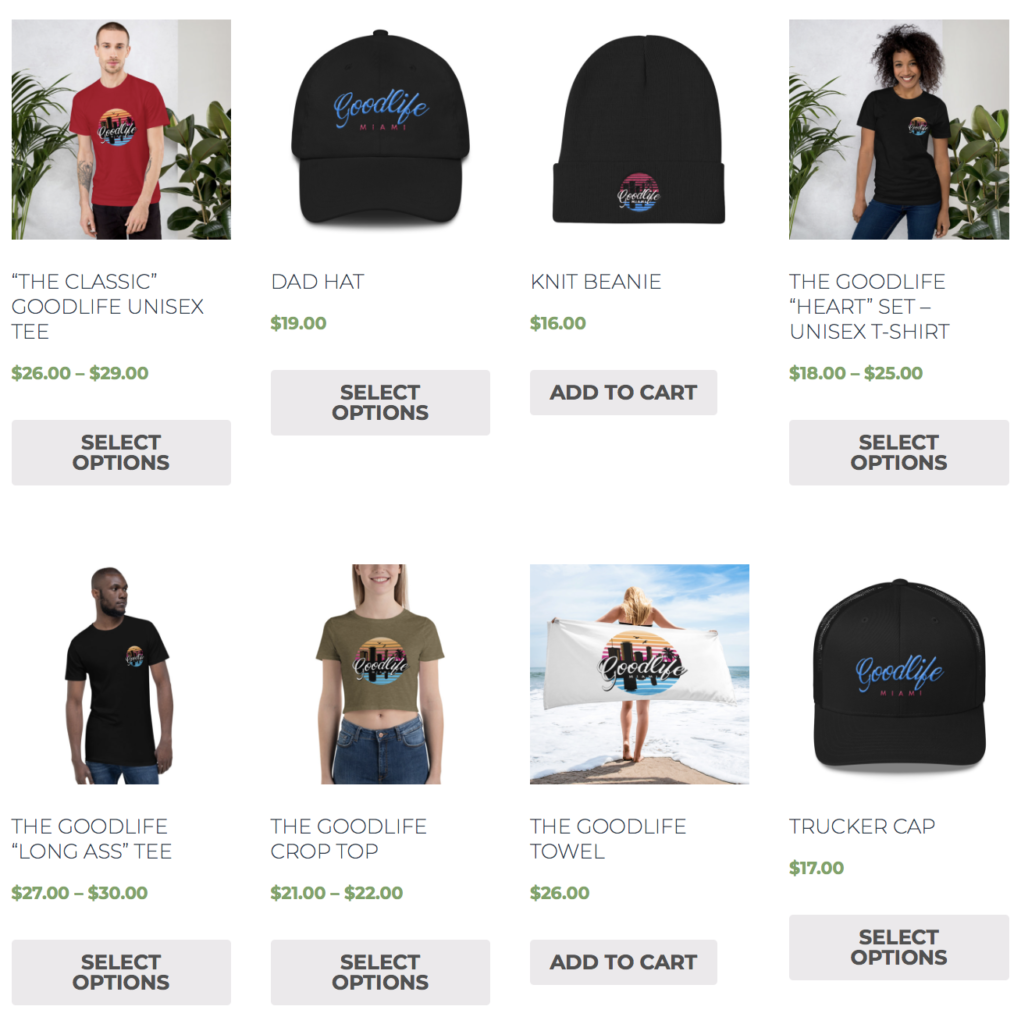 Thanks for reading. Enjoy. Don't forget to visit our online store by clicking the link : www.Goodlife.miami/mystore.