The Dance Vibes by Dj NVS Styles is a Must Listen !
NVS Styles is not just a standard club DJ, he is also a performance style DJ with a long history in DJ Battles. A true DJ / Turntablist, NVS Styles has a "style" all his own. 
Regardless if he is mixing Hip Hop, Electro, Rock, Latin, or Reggae his main focus is the crowd to keep them hype & dancing song after song. DJ NVS Styles desire to become a DJ inspired by the influences of DJ Jazzy Jeff, DJ Premier (Gangstarr), and DJ Scratch (E.P.M.D.).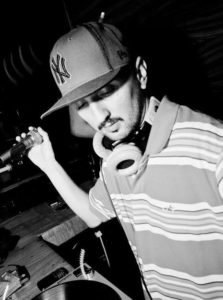 NVS won the 2004 Winter Music Conference DJ Scratch Trophy & BET's Spring Bling DJ Battle in 2006 among many other battles. Currently offering DJ classes at Sam Ash in Miami Lakes besides working Clubs & Special Events.