Ultra bummer.. returning 26-28, 2021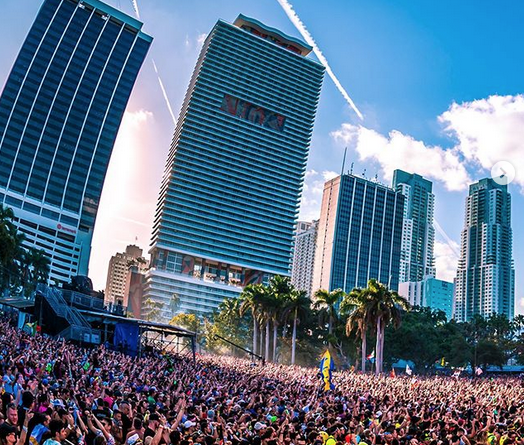 We have to thank the English electronic band "Depeche Mode" for inspiring the Ultra Music Festival –a massive electronic fest in Miami. It started twenty-two years ago, and it is one of North America's biggest festivals. You must know two things about the UMF: there's a permanent stacked lineup, and the party ambiance is ubiquitous and non-stop. Bayfront Park witnesses every year over 165,000 fans of electronic music and hip hop roar. 
Unfortunately, among the official measures to contain the spread of the Coronavirus , the music festival was officially canceled.
The 22nd edition was to include the following live headliners: Gesaffelstein, Major Lazer, and Zedd presents The Orbit.Of course, the live headliner was Grammy award-winning producer Flume. He just received his second Grammy nomination for Best Dance/Electronic Album "HI THIS IS FLUME (MIXTAPE)." His trademark avant-garde sound is always accompanied by a myriad of instruments, including drums and synths.
This 3-Day immersive electronic festival was to take place at Bayfront Park –attendees would've been able to admire Miami's waterfront and beautiful skyline. The festival provides a taste of different genres, such as big room, progressive house, trance, techno, and much more. Each stage always transports attendees to a different dimension –there's a little bit of everything for every taste. Audio and production work together to provide an outstanding tech show. For those who want to take a short break from the sounds, live-paining displays and other art installations were supposed to be available.
The festival attracts party folks from over 100 countries. All delighted in a euphoric music experience like no other –with fantastic laser shows and pyrotechnics across multiple stages. Famous performers call it "a celebration of life; the young, the fresh, the new." It is no wonder why many musicians and performers opt to debut at the UMF. The international audience has no parallel, so the attendees are the first to enjoy the soon-to-be-hits even before they hit the radio stations. 
And while thousands of fans waited eagerly, this March 6th, Miami Mayor Francis Suarez announced he was in talks with the Ultra Music Festival organizers, asking them to cancel the electronic dance event.
Later on the week, other city officials called for a postponement. The reason? The quickly and alarming manner in which coronavirus is spreading through the world –including at least four Florida residents and growing each day.
Government officials and Health authorities are asking the general public not to panic –so far, this and other measures are mostly preventive. If you wish to learn more about the Coronavirus, we strongly recommend you visit only official websites such as: https://www.who.int/emergencies/diseases/novel-coronavirus-2019/advice-for-public
https://travel.state.gov/content/travel/en/traveladvisories/ea/novel-coronavirus-hubei-province–china.html
And other reputable sources. Such as the Miami Herald reporting the same here.
Miami Music Week
The UMF is the crowning event for a week filled with parties, concerts, and events –all gathered to celebrate dance music. This annual event is known as Miami Music Week. The event was scheduled to take place from March 16 through March 22, 2020. The culmination was to be held at Bayfront Park with the Ultra Music Festival.
The Festival promises to get back stronger and better next year. Be safe everyone!
See Ultra's official notice to the public on their website. Featured photo from Ultra's Instagram. Follow!