Describe briefly what you envision while you are at a shoot. To be honest, I rarely plan anything. I love when my photography is organic and natural. Sometimes I do go to a specific area, but I try to not get the usual shots and try to discover new angles and opportunities while shooting. We all have that one friend the Wannabe Photographer.
Where are you from? and where are you going? I was born in Puerto Rico and raised in Bayamón. Like any "Boricua" I'm very proud of my roots and I want to go as far as life takes me. I like to live in the moment and just flow.
How did you become a photographer? Funny fact but I really never considered myself a "photographer" because this has always been a hobby and started just like that but I think this all goes back to my mom. I remember her having the disposable cameras, the 35mm roll and always taking pictures and putting photo albums together so that memory and interest was always there but I never actually pursued it and no more than 2 years ago my mom's husband gave me this camera and I just dived right into it, checking out YouTube videos, looking at how to use it and following all these photographers on social media and learning the basics of a camera and photography and I am still learning at this point.
Describe your ideal photo session. In my opinion sunrises and sunsets are the best things the day has to offer. A sunrise promises a good day and a sunset gives you a prize for making it through the day. I believe some of the best photos I've been able to achieve are during these times of the day.
---
---
What's your favorite gear? The camera that I currently use is NikonD60, this camera is a older model but I'm still able to make good use of it. I also use my phone as a quick go to a lot of times. Upgrades are coming soon and I would definitely like to work my way into drone photography at some point.
You are on a private jet and you can go to one place in the world. Where to? I would have to say Japan, I love the culture and the history. There so much in this destination that I would want to photograph that I can't even make the list but I am very interested in this and I hope that I can make the trip very soon.
Define Success in your own words. I would want to say that success is being financially stable but there is so much more to it than that. I think it's being happy and free to do what you want to do. Being able to take the next decision, being able to move forward at all times and move with the times.
What is the next project? The next project is very special and close to my heart. I'm planning on launching my business in the culinary world being this my day job for the past 10+ years I have very big plans, but we'll talk about that another time.
Name 3 elements of a great picture (video). Lightning is crucial but it will always depend on the mood you're going for. Focus on making the subject shine through is the real challenge. Enjoying the moment! 
What has been your biggest obstacle during this pandemic? Like a lot of people I lost my job due to this pandemic but it has given me a chance to reinvent myself and get the confidence to go into my own business and give myself a chance to pursue this opportunity.
What is the one thing you wish you knew when you started taking photos ? I knew nothing unless it was on auto mode so I guess I wish I would've known at least the basics of photography and not just point and shoot.
---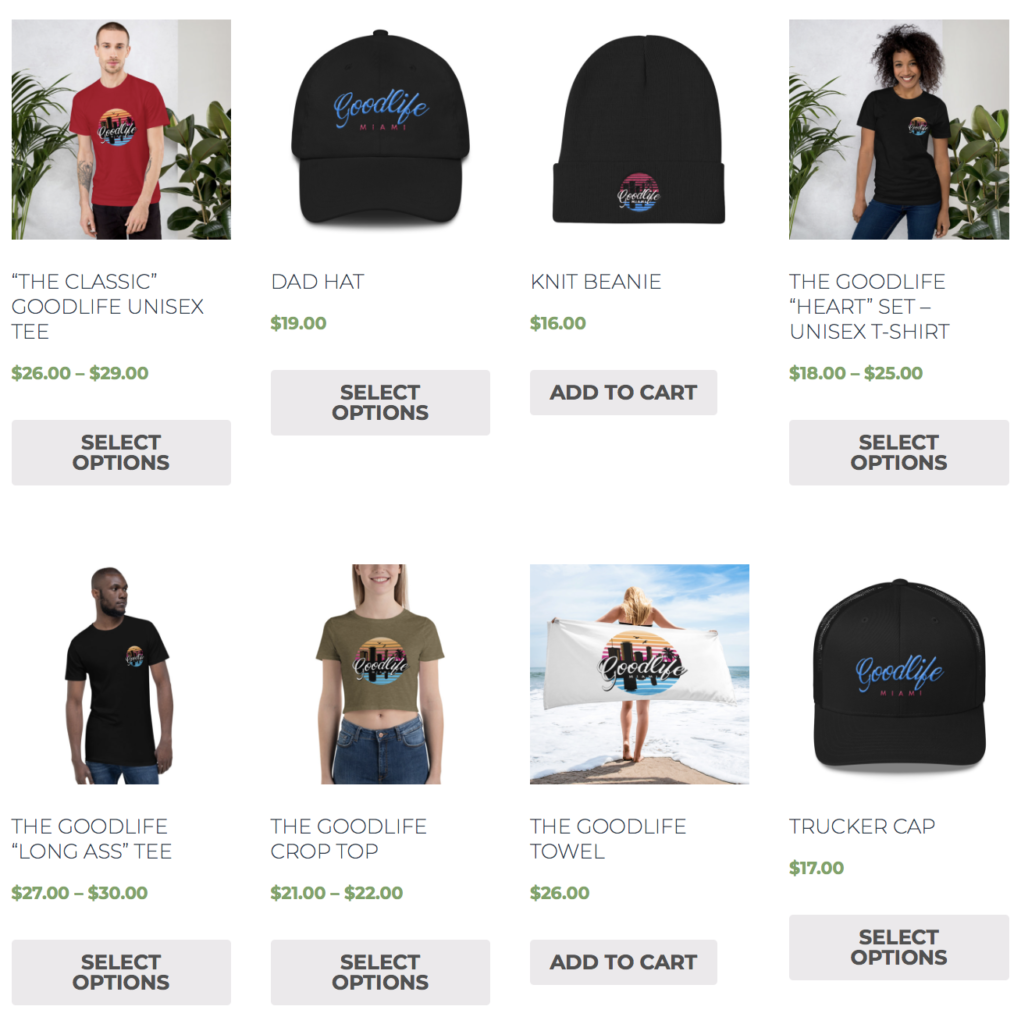 Thanks for reading. Enjoy. Don't forget to visit our online store by clicking the link : www.Goodlife.miami/mystore.