Which Cruise is Right For Me? #MiamiCruiseMonth Blog by DubbsnGabbs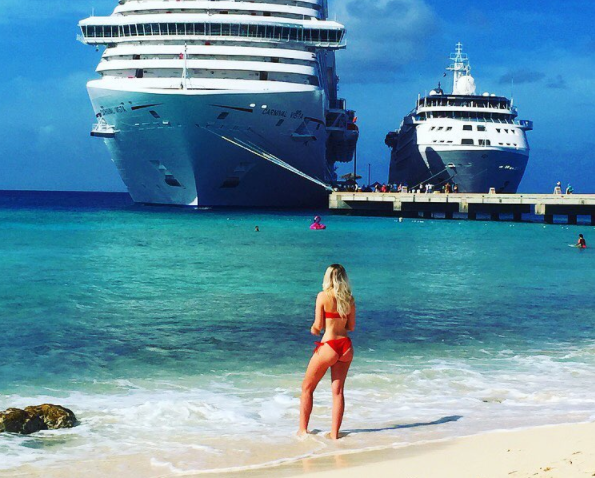 Taking a cruise vacation has become a popular choice for most Americans these days. Why wouldn't it be? It's the all inclusive resort of the sea. Through out the years, we have had the opportunity to vacation with different cruise lines and have compared the services they offer. So if your looking to "board ship", here are a few observations we've made of the ones we've been on:
Carnival Cruise Line a.k.a. "The Fun Ship"
For someone who has never been on a cruise vacation, Carnival is definitely the one to start with. They tend to be the most affordable and give a good introduction to what a cruise is all about. Carnival proud themselves in being a "party boat", and from beginning to end keep their promise of showing you a good time. It is a family ship with fun for everyone, but seems to target a young adult audience. If your in your 20's, this is the boat for you.
Royal Caribbean
Known for having the biggest ships in the sea, do have A LOT to offer. Take Oasis of the Seas for example, you could sip a cup of tea in the middle of Central Park, or have a cocktail at the Rising Tide Bar, the first moving bar at sea. We would have to say that Royal Caribbean attracts a larger demographic. You will find more of a variety in age groups that are catered to evenly. The cost could be a little higher, but well worth it. The service is great and the ships are worth exploring.
Celebrity Cruises
If your intention is to fully relax during your cruise vacation, Celebrity is the cruise line for you. The age group is a mature crowd between 30-60's. The feel is very laid back, with little activities to give you the chance to unwind and not feel overwhelmed with too much to do. The cost does go up, but the service is top notch. You will definitely be treated highly while on Celebrity. If you are in the mood of a dance, no worries, the ships do have a nightclub; and while during the day everyone seems calm, it's the after hours that bring out the party animal in everyone. You would be surprised.
Regardless of what ship you choose, the outcome of your vacation is up to you. Find which one meets your needs and make the best out of it! As Miami residents, having the port right outside our backyard makes it that much easier (and economical) to cruise on one of these ships.
– DubbsnGabbs