They say 2 heads are better than 1, but what do you get with 3 heads? Who knows right? Take 3 of Miami's top promoters and bring them together like a boy group that doesn't sing, and you get the Unknown (UNKWN) Group.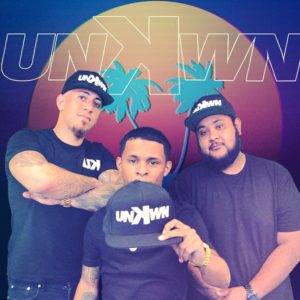 If you have been partying in Miami in the last 5 years, you might have come across some guys by the name of Troy Fame, Richie, and Pooh. These might be alias' but their reputation precedes them as hosting some of the hottest parties in Miami.
In the last few weeks they managed to rack up a monster weekly schedule in some of Miami's most intriguing venues. As they gain momentum, keep on the look out for that UNKWN logo, and attend that party, we think You will be in for a fun night!
Check them out at their new weekly events, Follow them on Instagram @UnkwnGroup for updates!
Event Schedule for February 2019:
Wednesday & Friday's at Blue Martini in Brickell
Thursdays at Centro in Wynwood
Saturdays at Foxhole in Miami Beach
Sunday's Brunch at Copper Blues in Doral
More info, RSVP, Birthday groups contact Pooh: 786-348-7469 or email rsvp@goodlifemiami.com