Yes Julz's Epic Birthday party that almost didn't happen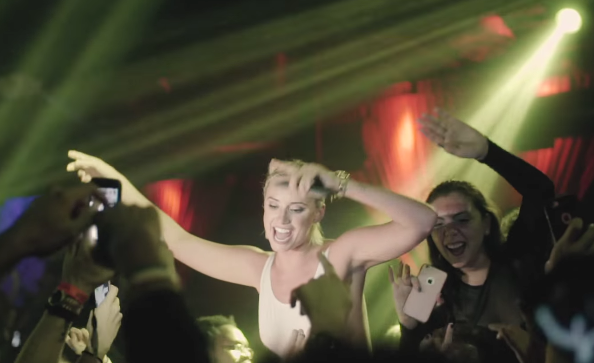 " You can plan a pretty picnic, but you can't predict that Miami weather. "
So we've been fans of YesJulz since she first started buzzing. At this event I actually got to meet her and see her in action. It was only after that you see the details of how messy things got on the night of her highly anticipated March 5th #1amVibes event.
In a nutshell, the venue she had her event booked at, pretty much fucks her over and decides not to open the club. You hear names like Emi Guerra and Jared Esdale on the phone calls and if you know who's who in Miami, Emi is the original nightclub king. As far as we know, Private Key is a fairly new venue, and if this is the way they handle business, you probably won't see them around for very long. But any promoter working in this city knows shady nightclubs open and close every month… and once the streets know your true colors, get ready! It's a common rumor how 'shady' the nightclubs in Miami can be, and Julz gets a taste of it , firsthand, and documented from start to finish! Everything happens for a reason, and in the end, the epic party went down exactly where it was meant to be happen. After 16 years+ of good business and pros in the nightlife business, Club Space Miami, proves again why 'Saturdays Belong to Space'.
Julz handles it like a boss, and I was able to experience the fruits of her hard work at the party. It's been a long time since the energy in the Space Bassment felt so strong and the party so live! Needless to say, YesJulz is truly a master of ceremonies and her craft. We love you Julz! Keep up the good work and the positive influence in these shady Miami streets.
Make sure to check out her website: www.YesJulz.com and Instagram.
Check out the video and tell us your thoughts!