June Balloon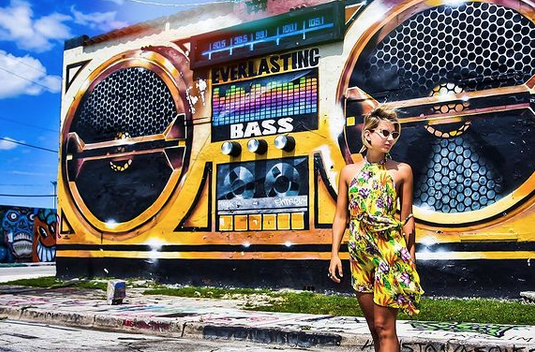 Although the weather is on our side, June officially marks the beginning of Summer. This translates into classes ending, vacations, and people taking advantage of both the pandemic finally receding and the break.
For both locals and foreigners, Miami offers a myriad of events to choose from. We thought we skipped the obvious on this article –such as our fantastic beaches, which are a given, and provide you with a list of happenings here in our incomparable city.
Free spay-neuter services for Miami-Dade pets. Perhaps this June you want to do something for your furry friends. We all know the advantages of spaying and neutering our pets. Want to contribute to the community and Mother Earth? Bring your pets for FREE at Robbie's Feed & Supply every Friday. For more info, and to make sure they are receiving either dogs or cats that day, check out their website:
https://www.miamidade.gov/global/animals/home.page
Fast & Furious marathon for FREE at Miami movie theaters. Nothing says Summer like the big blockbusters. Check your engines because the famous franchise is launching the 9th version of it on June 25. Either because you want to be pumped up, or just because you need to pay a much-deserved tribute to Paul Walker, make sure to check out free screenings at Regal Cinemas. Tickets are available on each respective Saturday for the following week's screening –taking place on Friday while supplies last. Check out their site for more info https://www.regmovies.com/static/en/us/promotions/fast-friday
Free family fishing event at Miami's Bass Pro Shops. It's time to encourage the little ones into the outdoor life. As part of this Gone Fishing movement, the Bass Pro Shops are doing back-to-back weekends of free family activities, such as this one. Kids will have a blast doing crafts, trying the catch-and-release ponds, and doing all sorts of fishing-related activities. The Miami location is at 11551 NW 12th St. For more information, click here or call 305-341-4200.
Sounds of Little Haiti. A little less conversation, a little more music. Come and celebrate the Sounds of Little Haiti finally returning! June 18 will be the big day at the Little Haiti Cultural Complex, 212 NE 59th Terrace. From 7-11 p.m., expect live bands, DJ tunes, food, drinks, and more. Tickets are $10 at the entrance. Presented by Purforce Group and TLL, the event will celebrate the 45th anniversary of Magnum Band, described as an "old-school Konpa" group. Magnum Band is known for staging high-energy musical performances and promoting their vibrant Haitian sound around the world.
Finally, don't forget about checking out the Haulover Sandbar every weekend for the new entertainment and food boat called "Aquatic Flavors". Read more about them here!
It is unthinkable to say that Miami is a one-way street, as our beautiful city bestows numerous and varied options for hanging out, having fun, learn something, and contribute to the community.
Let's make it a challenge, and this month, go the extra mile in terms of creativity. Step out of your comfort zone, perhaps attend a DIY gardening event, go to an indie concert, sign up as a volunteer for the many activities. Who knows? Miami could keep surprising you. Happy June, everyone!
Featured photo by @ShotsbyDre_ on Instagram